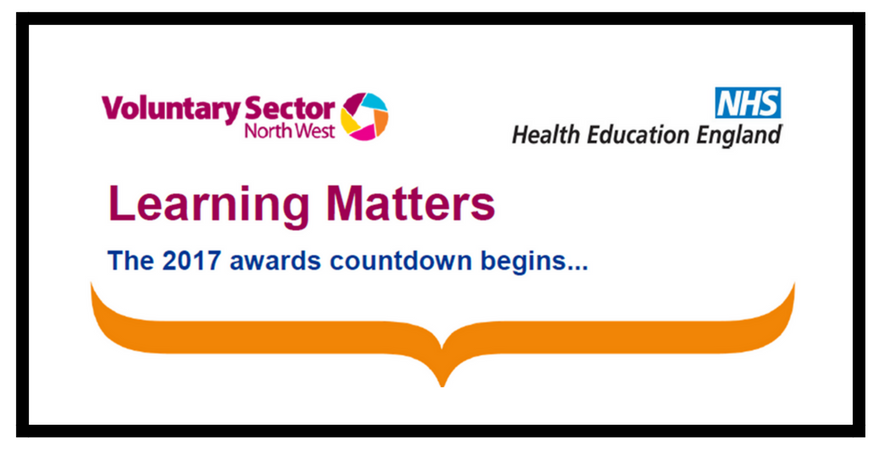 Has a particular project had a positive impact on the way people work?
Do you know someone who deserves recognition for their effort in changing behaviours?
Being awarded or even being nominated for an Award is a key way to recognise staff and highlight the value of the work they do and to get out valuable information about local innovations.
Tell me more!
Learning Matters is a new, regional learning campaign and awards programme for the North West. It has been developed in partnership with Health Education England (HEE) - the workforce development arm of the NHS and is led by Voluntary Sector North West (VSNW) - the voluntary sector network for the region.
Learning Matters partners are looking for nominations for people and projects where learning has been key in changing the way people work and behave.
Through these nominations we want to :
understand the impact of learning on the individual on both a personal and work level
gain insight as to how learning affects understanding and then impacts on the people around the learner 
apprehend the effect on change, on the quality and /or the very nature of services provided because of this learning.
Learning can be formal or informal in nature.
Everyone who is nominated is recognised with a certificate of recognition irrespective of the outcome as a marker of the value placed on their work and commitment.
Who can be nominated?
Nominees can be either members of staff ,volunteers,  patients or carers. What matters is the difference learning makes to how people and organisations operate for the better.
When is the deadline for nominations?
Nominations are open until 12 noon on 10 April 2017.
For more information, click here
For details of award categories, priority themes and guidance notes see: https://www.vsnw.org.uk/nw-health-awards-2017