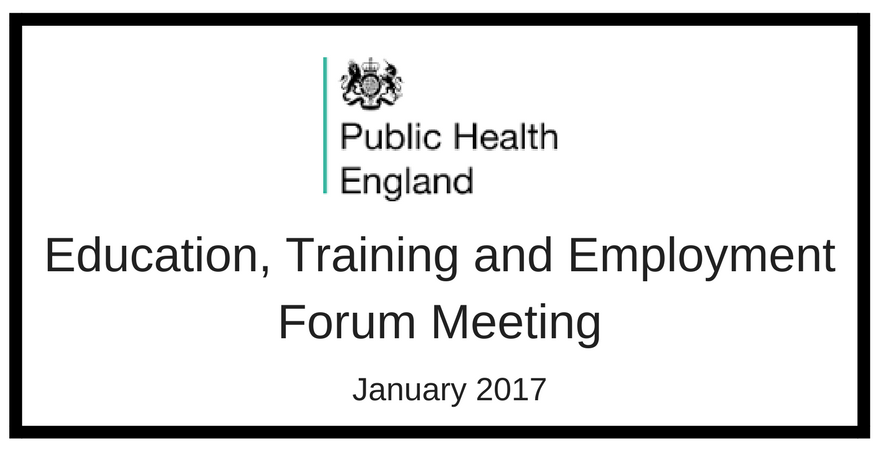 Held at No Three Piccadilly, this networking group draws together those who lead and commission in the field of addiction and mental health in order to raise the profile of education, training and employment.
The meeting was chaired by Louise Williams, Health and Well Being Programme Support Manager, Public Health England North West, and this particular event focused on Employment within the recovery sector and in particular Dame Carol Black's response to 'An Independent Review into the impact on Employment outcomes of drug or alcohol addiction, and obesity in supporting people into employment'.
Alex Flemming (Health and Work Unit) led us through the responses to the Review, initially stating that matters regarding obesity and employment did not provide any conclusive evidence at this particular juncture.
However, for those with drug or alcohol addictions there is evidence that employment can have a very positive impact on recovery and, in the long term, avoid returning to addiction. One of the key recommendations from the response was trialing several Individual Placement and Support (IPS) approaches and the co-location of Jobcentre staff in treatment centres.  In essence, this means joining the service together to provide greater support for clients.
This is not without its challenges as it is estimate that over 450,000 JCP claimants presenting with addiction (alcohol and drugs). Funding would be needed to recognise this ambition and assist in training job coaches to work alongside staff in treatment centres.  Employers would also be required to support as only 15%, presently, would employ someone with a known addiction.
Those present were interested in the findings and recommendations but suggested that "one-size" does not fit and that whilst some would benefit from employment in the early stages of recovery, others would not and it may be a longer term goal. However, it was a great ambition to have IPS and employer support.
Case studies were presented highlighting the positive impact of Peer Mentor support. Indeed Open Awards Level 2 Award in Peer Mentoring is ideal in training and equipping Peer Mentors in a variety of sectors including recovery. This is a short qualification ensuring that learners understand the role of the peer mentor, legislation requirements, boundaries of the role and so on with practical mentoring skills.  In addition we offer a range of pre-employability and employability qualifications which assist the learner in gaining confidence and qualifications for the work place.
If you would like to know more about our qualifications please contact us on 0151 494 2072 or email enquiries@openawards.org.uk today.