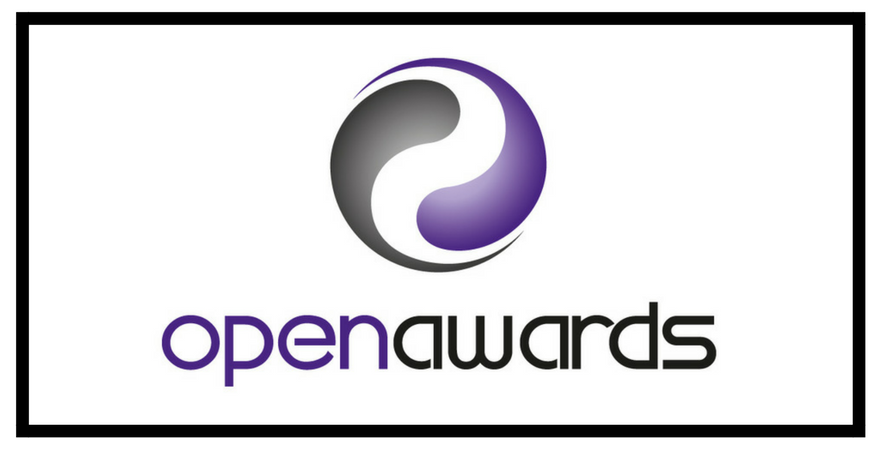 Making the Open Awards Portal Work Better For You
We are happy to announce that we have made the following improvements to our portal.
A filter has been added to the Results Basket and Learners Unit pages to allow you to filter by Course Run
More filters have been added to the Your Learner Registrations page
A column has been added to the ERAC Status table on the Administration page which shows the number of learners that have been awarded on each set of results
A column has been added to the Learner Registration table on the Course Run page which shows the date that each learner was registered
Icons have been added to indicate whether a given award has already been entered and what stage of the process it is at. These icons appear in the Direct Entry Results By Unit Submission and Direct Entry Results Learner Units lists.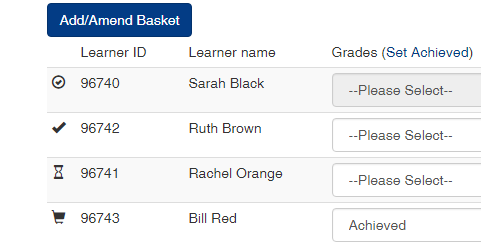 This unit has been awarded the maximum number of times

This unit has been submitted and verified for this learner

This result has been submitted but not yet been fully verified/processed

This result is in the basket and awaiting submission
When you hover over any of the icons an explanation will appear.
New Functionality for Learners
Not only can learners check their Qualification certificates, they can now check all Unit and Course certificates here
Access to HE Providers
We recently asked  for feedback on the new Markbook awards functionality on the portal.
Feedback showed that providers wanted to record the status of a unit - whether it be a capped pass and/or internally verified.
We have now added this functionality for immediate use. It will be available in the Markbook report shortly, but providers can now begin to record against units that they are ready for grading. This functionality is also available against the units already added to baskets.

There's more!
We have also added another option to identify a unit with no mid-point grade (e.g PPMM) where tutors have made a professional judgement on the overall grade to be assigned to a unit based on the weighting of the assignment and grading allocated.
If you have any questions, or would like to make any suggestions, please contact the Open Awards team on 0151 494 2072