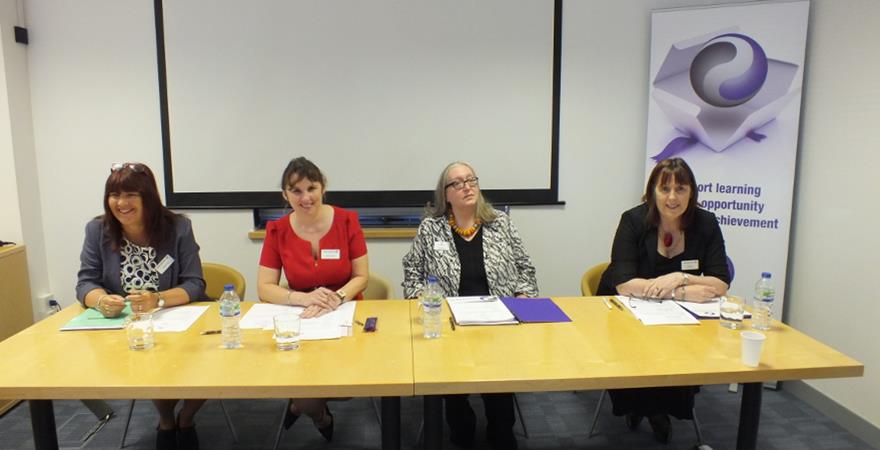 Rt Hon Michael Gove MP
Lord Chancellor and Secretary of State for Justice
House of Commons
London
SW1A 0AA

Dear Sir,

I read with interest your speech on Friday concerning the use of learning to assist in the rehabilitation of offenders and as a magistrate and Chief Executive of an Awarding Organisation welcomed it. Within it you asked for information and suggestions and I thought it timely to respond.

Open Awards designs and accredits qualifications and is one of the leading Awarding Organisations in offender learning. We work with our partners, The Manchester College, Milton Keynes College and several prisons independently to ensure that we design and accredit qualifications that are suitable for use in prisons.

From September 2015 in partnership with Milton Keynes College and YOI Aylesbury we will be piloting the first Access to Higher Education Diploma within an offender learning institution. Clearly we agree that education and qualifications give offenders the best chance of a new future.

However there are some areas that would improve this dramatically and sadly it is red tape that all too often gets in the way. 
 

It would be useful for all prisons to have clear priorities and aims as we find they all work differently with different emphasis on education and qualifications. This can be the case across the same training provider.

 

Information Sharing – this is difficult due to the different protocols operated by different prisons. All too often offenders repeat courses because information cannot be shared as to what qualifications they have already completed. Open Awards has developed a new system that we use to track units so when an offender moves to a different prison or re-enters prison we can advise what they have already completed with us. However this is telephone based as data sharing protocols do not allow us to make this available to prisons. In addition we can only share information about Open Awards qualifications.

 

There is a clear need for the provision of shared data across Offender Learning units, leading to a more cohesive approach across prisons.

 

Funding – prisons rely on SFA funding and again this can hinder offenders. There needs to be an easier system that allows for unit funding within offender learning to enable people to take small steps leading to full qualifications. This new approach will equally support transient learning. 

 

Qualifications – there is a clear focus on Level 2 Certificate qualifications presently with little thought to Personal and Social Development and Entry/Level 1 qualifications or even Level 2 Awards (shorter and can progress to Certificates). These are vital to improve self-esteem and build slowly up to higher levels. In addition we would be happy to explore the creation of restorative justice units that could lead to a greater understanding not only within prisons but also within community rehabilitation. In addition the high rates of literacy and numeracy problems amongst offenders better lend themselves to lower levels of qualifications with clear pathways for progression. 

 

Greater opportunities for learners to have the right amount of guided learning hours – these do not always need to be in a classroom and timetables can sometimes not take any account of this need.

 

Consideration to be given to greater use of Functional Skills and indeed the creation of new progression qualifications for those who could not currently attain Functional Skills. 

 

Access to ICT – this varies considerably from prison to prison and whilst I understand that myriad of issues there must be a way that allows safe access to e-learning (Functional Skills) and research.

 

24+Loans – could these not be made available to learners with more than 5 years left on their sentence, thus increasing their commitment and giving them hope for their future. This would also raise aspirations among this cohort. 

 

Employer incentives – some employers have an excellent track record of working with offender learning but I wonder if there should/could be some way of incentivising them to do so and recognising when they do in regards to education and training. Open Awards could certainly look at developing courses to meet specific employer needs that could carry the employers logo on the certificate. There should also be a greater synergy between a prison's commercial contracts and learning – we could explore Apprenticeships across the commercial contracts. 

 

Progression is important as it maintains contact and gives meaningful aspirations. Currently the jump is from Level 2 qualifications to Degrees, through the Open University and in our view that is too large. We are creating Pre-Access and indeed Access to HE courses with our partners for use with offender learning institutions. 

 

Investment in staff who are engaged in delivering offender learning. This is a complex area and from our experience, correctly trained staff can make a big difference to the programmes and quality of learning.

I would be happy to discuss this letter in more detail with you or indeed arrange for you to meet with a range of our partners to more eloquently share the issues and the solutions!

Yours faithfully,
Heather Akehurst
Chief Executive
Email: heather.akehurst@openawards.org.uk