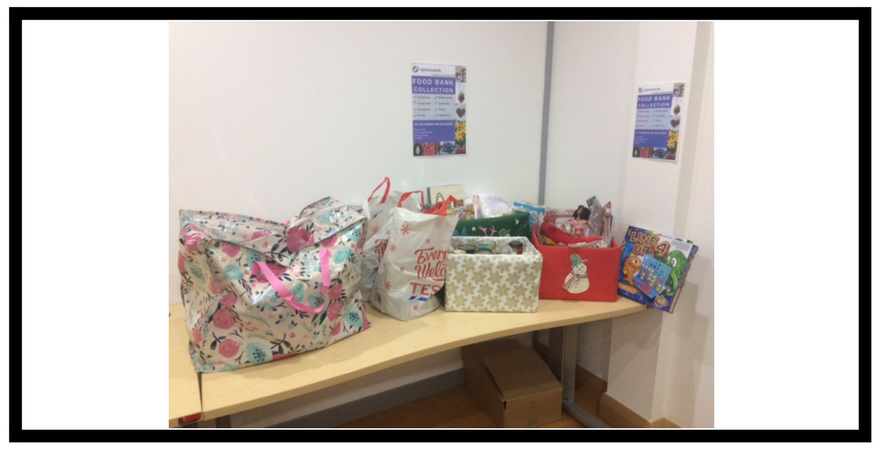 Between 1st April and 30th September 2017, The Trussell Trust's foodbank network alone distributed 586,907 three day emergency food supplies to people in crisis compared to 519,342 during the same period last year, 208,956 of these went to children. There are many other local Foodbank's that are not set up under The Trussell Trust so this means there are many more families without food over Christmas.
The hard facts are that:
1 in 5 people in the population live below the poverty line
Over 30,000 people in the Liverpool area alone received help through Foodbanks
December is always the busiest month for food banks," says Molly Hodson, head of media and external affairs at The Trussell Trust. "There's a massive spike every year – December is 50% busier than every other month – and January is also high." These are the months during which a lot of families on low incomes pay a "poverty premium", says Hodson. "Winter is just a much harder time for people living in poverty, especially if they're on pre-payment meters for their gas and electricity. A lot of people end up making choices between eating and heating their home."At Christmas time, many food banks try to do a little extra for users. "Alongside the standard food parcels which have three days of non-perishable, nutritionally balanced food in it, some food banks will do Christmas presents for kids, which is really nice," says Hodson. "It's trying to give people a bit of normality at Christmas."
While many of us know that food banks provide food – and are happy to donate tinned items and other grocery items – not all of us are aware that food banks could do with donations of other essential non-food items as well.
Open Awards decided that they needed to support Foodbanks in the Liverpool area to provide some additional help with food, toiletries and toys for children at this time and were delighted with the response from staff and Trustees. Our Chief Executive Heather Akehurst delivered the goods to the L6 Foodbank, based in the Everton area of the City and was welcomed by local councillor, Gerard Woodhouse who thanked Open Awards for their support. Last year the Foodbank ran out of food in January and so these are much needed supplies.