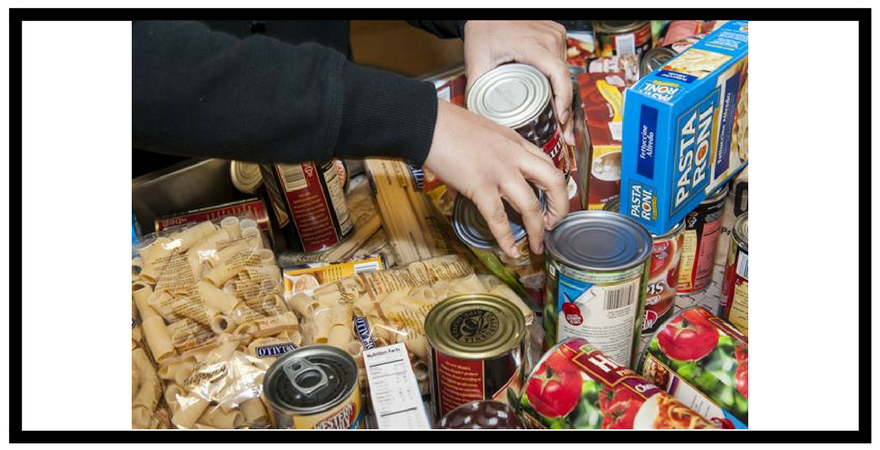 Last year Open Awards set up a food drive to donate to local food bank The Trussell Trust. As Christmas approaches food banks struggle to maintain a substantial level of stock. As a charitable organisation ourselves we want to do what we can to help those in need and are therefore continuing to donate this year.
The food banks that we have chosen to donate to this year are South Liverpool foodbank and the ImagineIf Trust.
Both of these organisations provide people with sustenance and support when they need it the most and without the help of the volunteers many of these people would go hungry.
South Liverpool foodbank is a part of the Trussell Trust. Founded by local churches and community groups, the foodbank has provided to over 16,500 people since it first opened. They equip those in need with food parcels which enables the receiver to have nutritionally balanced meals over three days. Last year alone 4,024 people in crisis were fed by the organisation. 
Currently the foodbanks are lacking in:
Tinned fruit
Long-life juice cartons, or bottles of squash
Packets of rice (microwave/boil)
Coffee
Tinned rice pudding/custard
Tinned fish
Toothpaste
Founded in 2012 the ImagineIf Trust brings various well recognised community projects together to work collaboratively on strengthening families, promoting education and relieving poverty. The ImagineIf Trust host an annual Christmas dinner for those in the community who are isolated, vulnerable and simply cannot afford to have one. The trust also provides an array of presents so any donations of gifts can be made in addition to food donations. Any contributions small or big will be greatly appreciated.
Therefore as of today Open Awards will be starting a collection for these charities and anybody wanting to donate can do so by dropping off donations at our offices (17 DeHavilland Drive, Speke, Liverpool). Colleagues and customers of Open Awards have been notified and will also be contributing to the collection.
The closing date for donations is Friday 7th December.
Open Awards CEO, Heather Akehurst said:
'As a charity based in Speke, Open Awards is committed to supporting our third sector colleagues and campaigns across the North-West and England. It is easy to forget how hard Christmas can be for individuals and families and this is a way for colleagues and customers at Open Awards can support the really important work that our local foodbanks do.' – Heather Akehurst