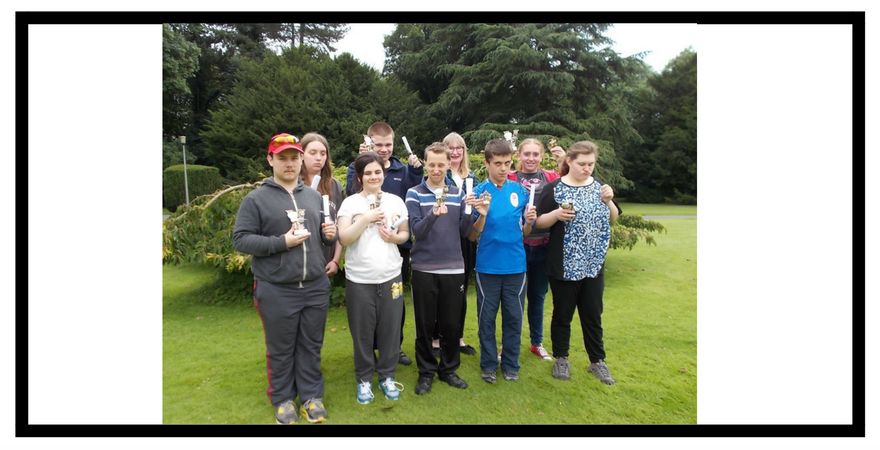 Business Relationship Manager Peter Steel was pleased represent Open Awards at the Hungate Health and Hygiene Annual Student Awards Presentation Evening at The Childrens Centre, Scarborough, North Yorkshire on 13th July 2016
The event brought together students from a variety of local schools and community centres that have completed Hospitality related qualifications that support progression to further study, support independence and build confidences
Those receiving awards and certificates were supported by parents, family, friends, teachers, support staff and local Counsellors.
As well as a range of awards for their catering programmes, students were praised for their commitment, dedication and success in face of great personal difficulty or adversity.
Student's success highlighted for special praise included, but not limited to: one progressing to university, one who will progress in the centre to Diploma, one who has secured work and others who, regardless of their learning difficulties, achieve very high standards well above those expected in areas of great complexity or difficulty.
The reputation of Hungate Health and Hygiene continues to grow within the area with new and exciting plans in place for 2016/17
Peter said
"This awards ceremony continues to grow and I was delighted to attend once again to not only support Rachel, but to celebrate another year of student success
It is vitally important to celebrate achievements and recognise the work that has been completed through hard work and determination and I was fortunate enough to congratulate all those who received awards.
But success is not limited to the students. We must also take time to recognise the support of those who make their success possible.
To family and friends – for their attendance and ongoing support for their children, family member or friend
To school staff – for their support in planning such diverse and in many cases, individualised learning programmes and for going the extra mile to create valuable learning opportunities.
To Hungate Health & Hygiene – for Rachel's and her teams total commitment to each individual that she teaches and supports
Hungate Health & Hygiene continues to:
Put the student first
Plan high quality programmes that inspire
Plan programmes that recognise student abilities at all levels
Ensure students receive the best possible experience
Develop skills that support progress to further study or work
Develop skills that will influence and change lives
External Verifiers / Quality team visits reports highlight over the last 12 months:
IQA practices and processes are excellent

Excellent standardisation of portfolios

Use of a laptop during teaching sessions to record observations as they happen – excellent practice and forms can also be completed by LSA during sessions.

One set of folders is outstanding in its presentation, brilliant work.
Tremendous - a really valuable course
It was a delight to hear such positive learners.
Success is a combination of elements and once that recipe is in place, the results speak for themselves.
Rachel said:
Students from Ebor Academy, Welburn Hall School and Ryedale Special Families, all based in North Yorkshire, received their Awards on Wednesday 13th July 2016 at the presentation evening held at Briercliffe Children's Centre
Peter Steel, Business Relationship Manager for Open Awards, presented the awards to the students who have all worked hard to achieve such outstanding results.
The "Introduction to Cooking and Catering" and the "Cooking, Catering and Hospitality" programmes are delivered through Hungate Health and Hygiene, based in Scarborough.
The qualifications are accredited by Open Awards who offer many Skills for Learning and Employment courses that can be tailored to meet student's individual needs.
The courses are practically based and are aimed at preparing students for independent living, further study or employment.
Rachel Brickman
(Course Tutor and Director, Hungate Health & Hygiene)
The students completed programmes developed utilising the Open Awards "Skills for Further Learning and Employment" and "Independent Living" qualifications.
To support progression into further learning, employment or support independent living, Hungate Health & Hygiene are looking to incorporate our new Independent Travel Training qualifications into next years activities.
If you would like further information on these or any of the Open Awards qualifications, please contact Peter Steel, Business Relationship Manager at Open Awards on 07904653887 or peter.steel@openawards.org.uk