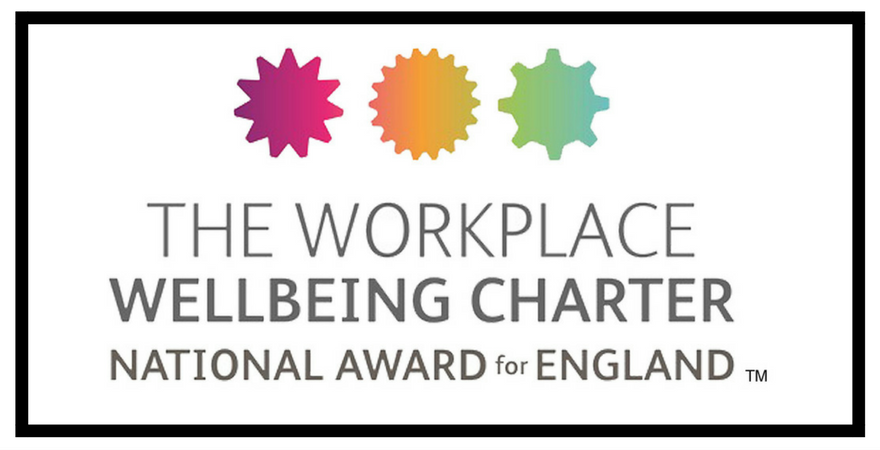 Open Awards are delighted to announce that they have been awarded The Workplace Wellbeing Charter!
True to their values of 'investing in their staff and inspiring excellence in all that they do', Open Awards have been independently assessed across various aspects of their practices - from culture and communication to mental health and well-being initiatives - and have been commended for their committed to investing in their workforce.
With an established well-being group meeting regularly to discuss and implement initiatives, Open Awards have achieved particular strengths in Leadership, Healthy eating and Mental Health awareness.
Customer Service Administrator and well-being group member Jane Drummond says: 'We regularly meet to discuss ways to ensure all staff are supported and give information on issues such as stress management, healthy eating and mental health. We enjoyed our 'New Year, New You' day earlier this year where we encouraged staff to bring in healthy food, went on an organised walk and had mindfulness and alcohol awareness training. I'm delighted that we have been recognised for this award!'
As part of the well-being assessment, staff members were interviewed and it is clear that they are feeling the benefits of these initiatives. One staff member said 'Some companies just pay lip service but I know here things get put into practice' with another commenting 'There's a togetherness here, it's a nice working environment'.
Through ensuring staff are fully supported, Open Awards are propelling forward in their commitment to ensuring a positive working environment and, as a result, are delivering personalised and effective customer service to their centres.
The report concludes: 'The evidence you provided and the interviews that were held all provide assurance that Open Awards is an employer of choice, that is totally committed to investing in employees to ensure that Open Awards remains a successful and happy place to work. Well done!'
A big well done to Open Awards on their success.
For more information on the Well-Being at Work Awards, visit www.healthatworkcentre.org.uk/the-charter/.