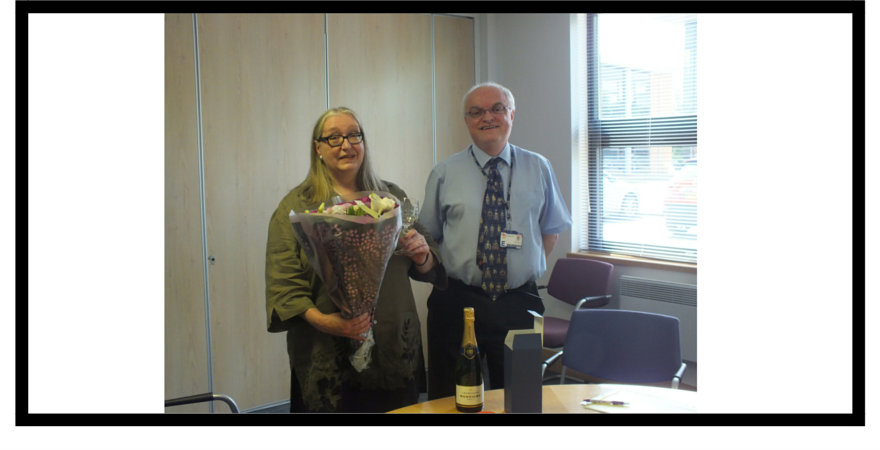 This year's Open Awards AGM was bittersweet with Alexandra Hunter, Chair of Open Awards Board of Trustees, retiring from her position and the new Chair Phil Hunter being appointed.
Alex joined the Board in March 2001, which was then the Board for Merseyside Open College Network and has worked to support the organisation through many changes over these 16 years. Since becoming Chair of the Board in 2014 she has steered the organisation through difficult governance times. Her support and commitment to the organisation and our mission of 'changing lives through learning' is valued by everyone and the whole Open Awards team wish her well in the future.
We also saw another board member Geraldine Miles retire from her position with her term in office also coming to an end. Geraldine has been an active member of the Merseyside Open College Network Board since 1996 now the Open Awards Board of Trustees and we would like to express our thanks for the work and commitment she has given us over the years.
We are delighted to welcome Nicky Mailey, Janet Trigg and Peter Taft as new Trustees to the board and look forward to working closely with them.
It has been a period of change for Open Awards, with CEO Heather Akehurst acknowledging the excellent work carried out, including:
 Low Risk status from both QAA and Ofqual maintained
 Successful Functional Skills audit 
 Significant investment into new products and enhanced support for centres
 Open Awards new-look management team 
 Full review of all policies to simplify paperwork for our centres
As we look forward to another year, we are enthusiastic about the new developments and our agile approach to the changing market and stand firm in our mission to 'change lives through learning'.