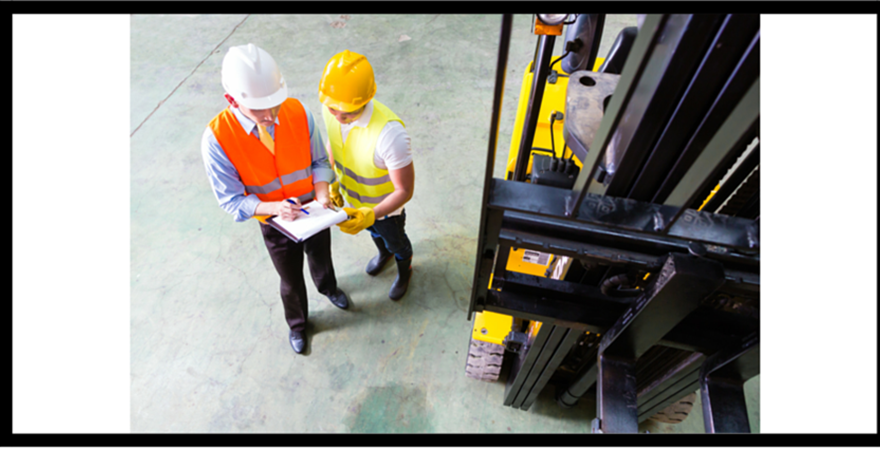 Peter Steel, Business Relationship Manager at Open Awards, had pleasure in attending the formal launch of the recently approved Level 2 Logistics Standards on Tuesday 28th June 2016 at the National Motor Cycle Museum, Birmingham
These are:
Supply Chain LGV Driver (Funding Cap 2)
Supply Chain Operator (Funding Cap 1)
Warehouse Operative (Funding Cap 1)
The event brought together over a hundred stakeholders and specially invited guests, to raise awareness and discuss not only the three new Apprenticeship Standards, but also more generic Apprenticeship information and guidance
Apart from the Logistics Trailblazer Group, guest speakers included those from The Department of Business Innovation and Skills, National Skills Academy (Rail), Arriva UK (Bus and Coach, HGV) Trailblazer, Williams Lea Tag and other significant employers and Training Providers.
Colin Snape, Employer Chair of the Trailblazer Leadership Group, highlighted the commitment and involvement of over 40 Employers, 35 Training Providers and all the main Trade Associations – to bring about the success and government approval of the new Standards  
He confirmed that:
The new Standards would be available from 11th July 2016
The End Point Assessment (EPA) organisations have been identified
The EPA is not yet confirmed – but organisations have 1 year to complete
The Expression of Interest submission for Level 4 Transport Manager – is Approved
Level 3 Supervisor and Degree Apprenticeships are to follow and plans will begin on 27th July
Freight Forwarding will be re-shaped through a Level 3 Supervisory Standard which will include specialist pathways.
The CEO of The Real Apprenticeship Company, Debbie Shandley after listening to the Trailblazer Group, employers and successfully piloting models in other occupational levels and using employer led models to address driver and logistics shortages across the UK has taken up the challenge and has successfully applied to the SFA to start a new Apprenticeship Training Agency dedicated to the Logistics Sector which will be titled "The Real Solutions Group" and will be employer led, with a governance group comprising of key representatives from the sector. 
Ester Horner (BIS), highlighted:
There are currently over 170 Trailblazer Groups
Developing over 161 Standards
There are 235 Approved Standards
108 are now ready for delivery
Other speakers included more generic information about their involvement, experience and progress with new Standards. These included:
Some Specification of Apprenticeship Standards for England (SASE) are due to expire (alongside the funding) so new Standards have had to be developed
There is no Financial Support to develop Assessment Plans
Funding Bands (Caps) are being challenged as some are too low for viability
Some Standards are starting with "Pilot" groups in September 2016
Starts may be delayed by larger employers as the Levy does not start until April 2017 – until then, all starts will require an employer contribution outside their Levy contribution / account
Employers are working with JCP to identify potential employees – prior to completing a one day selection process, then an 8 week programme completed in the classroom and significant work experience sponsored by employers
Core funding allocations increased with additional payments for those aged 16-18 and completion payments
The Digital Apprenticeship Account – a Levy Account set up with a balance to be utilised by the employer
The List of Approved Apprenticeship Training Providers – providers must be on the SFA Register to be open to Ofsted Inspections
Direct and Non-Direct Grant Holders – links to providers on the SFA Register
New Standards will be funded for 16-18 and 19+ (removing 24+)
When calculating Levy contributions, employers need to include all staff employed in the UK – but the Levy can only be used against Standards in England
The Digital Apprenticeship Service will become a "One Stop Shop" for all things Apprenticeship
There will be a 6 month notification prior to the removal of any SASE Frameworks
Apprentices will be "tied" to professional registration for the first time
Peter commented "This event provided a great opportunity to meet significant Logistics figures and discuss the progress made towards the development and introduction of three new Apprenticeship Standards. The range of guest speakers extended the discussions by providing meaningful and thought provoking content on their experiences in the more advanced stages of implementation".
If you would like to know more or are interested in apprenticeships, contact our team on 0151 494 2072 or email info@