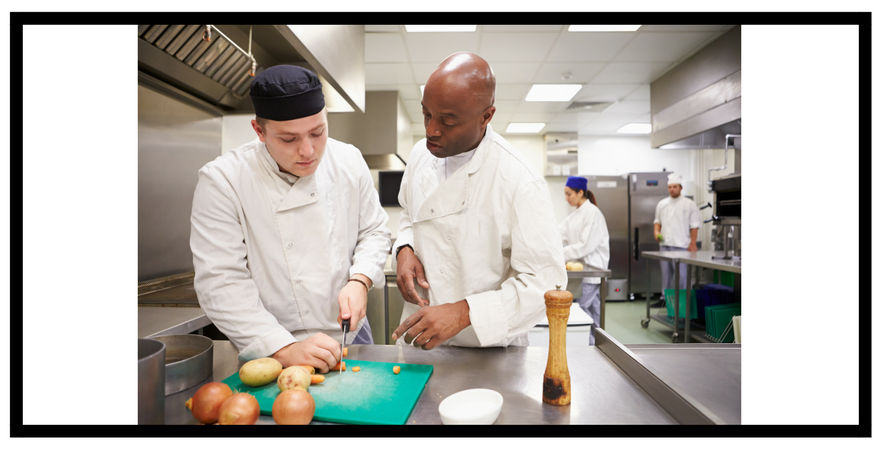 We are delighted to announce the launch of a new Level 2 Award in Food Safety in Catering (RQF) to add to our range of qualifications designed to respond and support work related skills and competencies within Catering and Hospitality related settings. This is the first in a range of compliance qualifications that Open Awards will be developing over the next 12 months.
Full qualification information can be found here.
We are equally delighted to be able to offer this compliance qualification for delivery at only £8 per learner (inclusive of registration, assessment and certification) and re-sits at just £4.
This qualification is assessed by a single online multiple choice assessment comprising 30 questions. You can register your learners up to 5 days before the planned date of assessment and schedule the test up to 48 hours before. It is administered securely through our XAMS secure online assessment platform. There is a sample assessment available on our website here.
 The qualification is a must for those working in environments where food and drink is prepared, stored, cooked and/or served to customers or members of the public. The qualification is suitable for those considering moving into employment, those already in employment or those requiring an update on existing knowledge and practice. The content is based on the National Occupational Standards (NOS) for food safety in a catering environment and recommendations of good practice outlined by the Food Standards Agency, so through achieving this qualification your learners, and any employer, can evidence that they have met the legal training requirements in food safety.
For more information, please book your place on our Food Safety webinar on Thursday 8th June at 12:30pm. This webinar will introduce you to the new Open wards qualification, giving you all the information you need to ensure high quality delivery and learner support. It will also give you information about the online, secure multiple-choice assessment and ensure you are confident in supporting your learners through this. To book your place, please click here.  
If you would like to talk to a member of the team, please call us on 0151 494 2072 or info@openawards.org.uk.