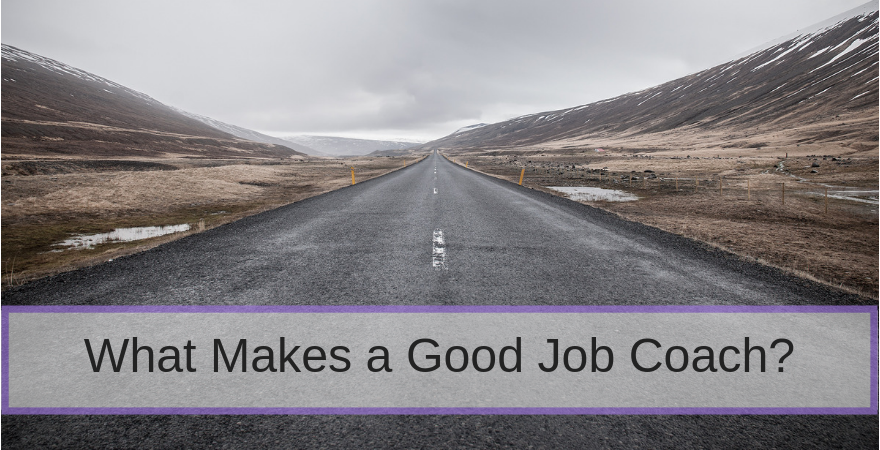 We are seeing the growth of supported internships, traineeships and apprenticeships year on year at Open Awards which is fantastic to see! This growth is leading to more and more opportunities for individuals to pursue employment as a supported employment job coach.

Nina Hinton, Head of Business and Development, explore what makes a good job coach? 
What is a job coach?
A job coach is someone who is employed to support somebody in their place of work. This could be for a range of reasons – to train them to do a task; to teach them softer skills to support their role; or to provide ongoing support with particular aspects of their job as a reasonable adjustment. A job coach is most often used to provide support for somebody with a learning difficulty or disability and is a key role within supported internship models.
Some organisations use the term 'job coach' to also cover other elements of supported employment including job carving; skills matching; and sales and marketing.
The Department for Education's guidance on Supported Internship, describes the core role of a job coach as:
'to provide tailored support to:
young people to enable them to gain, learn from, develop in and maintain their internship and to make a positive progression on to paid sustainable employment; and
employers to enable them to offer a meaningful internship and recruit interns where possible. The range of responsibilities that job coaches take on within their role varies.[1]
What makes a good job coach?
With such a wide range of tasks, the skills and knowledge required by a job coach to make them effective may seem overwhelming! However, employers of job coaches often find that attitudes, behaviours and a core set of skills are the most important things. The specific knowledge can be trained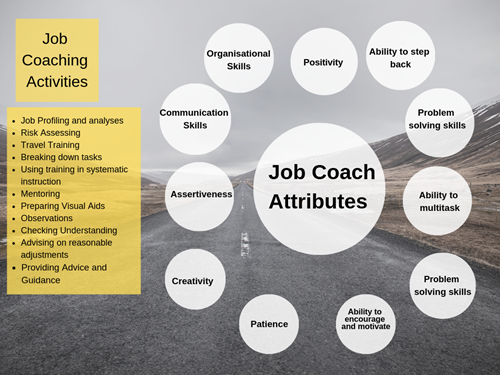 What can be taught?
Recruiting somebody with the right attitude and soft skills to make a good job coach widens the potential pool of talent considerably. However, it may still be difficult to find somebody who ticks all the boxes with regards to their values and transferable skills, who also specific knowledge of the supported employment techniques required to be an effective job coach.
Therefore, good induction and training is essential. Many employers include:
Training in systematic instruction
Travel Training
Safeguarding
Values (or Equality and Diversity)
Risk assessing
Job analyses and profiling
Sales and Marketing
Skills matching
Recording and monitoring progress
How can Open Awards help?
With this in mind, we are developing a new job coaching qualification to support the training and development of effective job coaches. This is being designed to provide a framework to support our existing and future providers who deliver supported internships and supported apprenticeships.
If you would like to be involved in this development, including the opportunity to feed into the structure and content of the qualification, please contact the team on marketing@openawards.org.uk or 0151 494 2072.
We are aiming for this qualification to be available from Spring 2019. In the meantime, we have a range of other Qualifications that may be of interest:
Level 2 Award in Skills for Teaching Independent Travel Training
Level 3 Certificate in Managing Independent Travel Training Programmes
Level 3 Certificate in information, Advice and Guidance
Level 3 Award in Education and Training
Level 4 Certificate in Education and Training
Level 2 Certificate / Diploma in Skills for Health and Care Professions
Join in the conversation! What makes a good job coach? #supportedemployment
[1]https://assets.publishing.service.gov.uk/government/uploads/system/uploads/attachment_data/file/620920
/Supported_Internship_Guidance_updated_with_EFA_funding_advice_May_2017_2.pdf