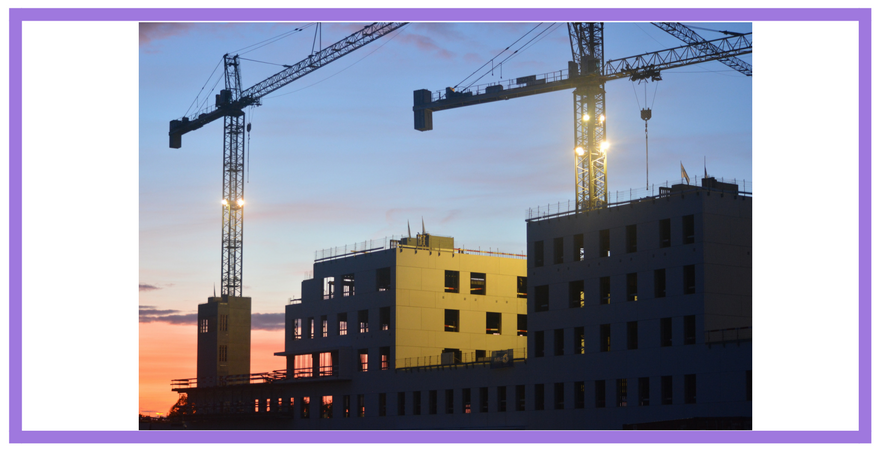 We think so and so do you!
We are in the process of reviewing our suite of construction qualifications at Level 1 and Level 2 to ensure they are valid and continue to meet the needs of the industry. This provides an opportunity to look at labour market intelligence for the industry.
This LMI shows that it is a great time to be investing in the construction industry in England, with an expected growth in jobs of 7.8% by 2022. This figure equates to an increase of over 96,000 jobs in the 5 year period.

Coupled with the fact that c.40% of people currently employed in this industry are aged over 45, we are going to ensure that young people have a range of educational opportunities to support their progression into and through this vocational area.

83.3% of people employed in the construction are industry are male. This may not be a surprise but that doesn't mean it should be accepted. A flexible and practical curriculum could help to engage female learners in this vocational area, allowing them to show what they can do rather than assuming what they can't.

There is a vast array of occupations within the construction industry, from project management to kitchen fittings. Each occupation requires a different skill set and a different level of education.
Curriculum will need to reflect this, leading to a requirement for flexible qualifications and training programmes that respond closely to local employment needs, providing the skills and knowledge required to do a job.
There are 27 apprenticeship standards approved for delivery, with many more being developed by trailblazer groups. These apprenticeships will help to provide a clear route into employment for young people, however, they won't be the most suitable route for many young people.
Construction has now been announced as one of the first of 3 routes within the new T Levels to be developed. The exact pathways have not been announced but published timescales have 2021 as the deadline for the full route to be implemented.
Alongside these clear routes into employment, you have told us there is still a demand for a flexible curriculum to support learners at the beginning of their employment journey and those who are disengaged from learning or unsure as to what they want to do.
LMI shows us there is a clear demand for continuing to invest in a strong and flexible curriculum in construction and your feedback about our qualifications only adds support to this case. Our commitment to you, and to the Construction industry, is to continue to review our qualification offer in this area to keep it up to date in line with the needs of the industry and the reforms in technical and vocational education.
If you would like to be involved in the review of our construction suite, please click here to give us your feedback.