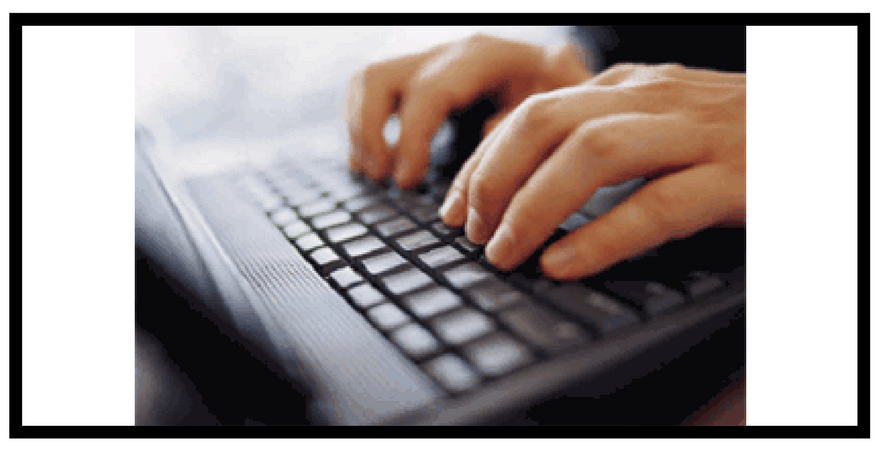 We live in a society where most of us type at work, at college, at school or in the home without much thought.
Touch-typing skills are becoming increasingly important in the workplace, with the majority of business documents now being typed, and with most employees communicating via email rather than using the phone.
Meanwhile, in schools and colleges, students are often expected to submit typed assignments. Assessments are also increasingly being taken in a digital environment.
It therefore makes sense for individuals to develop and improve their touch typing skills.
Recognising the increasing importance for such skills we have developed two new qualifications –
Open Awards Level 1 Award in Touch Typing Skills (RQF) 601/8852/2
3 credits in total
Pass mark a minimum of 20 words per minute with a minimum accuracy of 95%
Open Awards Level 2 Award in Touch Typing Skills (RQF) 601/8853/4
Pass mark a minimum of 40 words per minute with 98% accuracy
Achieving these qualifications will help individuals who are seeking work, as more employers recognise that candidates with proven touch typing skills have the potential to work more efficiently and will have the ability to produce accurate and professional business communications.
For those in education, having touch typing skills will enable them to work faster and smarter.
Once learned, touch typing skills last a lifetime.
In order to assess candidates against the learning outcomes in this qualification, we recommend that Test Centres use an automated testing method. An example of this is available from Type&Test Ltd, a leading provider of online typing training and assessment tools based in the UK. Their tests are automated, last 5 minutes and require no marking with the result, expressed in terms of speed and accuracy, appearing on screen immediately the test is over. Results are recorded and stored in a supporting administration system, and each candidate has three attempts to pass, with warm-up tests available to help them familiarise with the test format beforehand.
For those who need to learn touch-typing skills to prepare them to pass the Open Awards qualifications, Type&Test also provide a range of online learning solutions.
For more information visit www.typeandtest.com and for a free trial, email Type&Test Ltd at enquiries@typeandtest.com