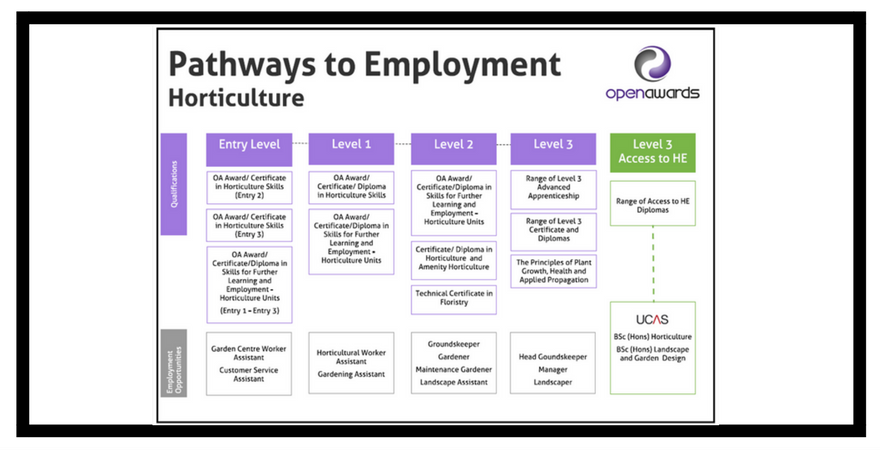 We are pleased to announce that we have reviewed our full suite of horticulture qualifications and, after feedback from providers about how valuable they find this particular suite, we have extended them until 2021.
With the many changes in the educational landscape, we are mindful to always ensure that the qualifications we offer are both relevant and contain valuable learning outcomes. Over the next 12 months, the Open Awards team will be reviewing all qualifications with this aim in mind.
In order to make these changes, we are looking closely at up-to-date content, learner outcomes and progression routes
The Open Awards Horticulture suite includes:
Entry Level 2 Award and Certificate (link)
Entry Level 3 Award and Certificate (link)
Level 1 Award, Certificate and Diploma (link)
Some of the popular units include:
Recognising parts of plants
Maintaining a footpath
Plant Propagation
Weeding a planted area
Sustainability and the environment
With the flexible delivery methods and the wide variety of units to choose from, this particular suite offers clear progression into further learning or employment.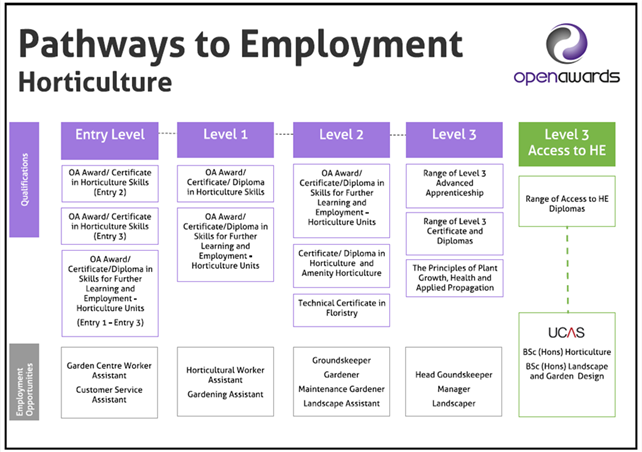 One of our providers, Incredible Education showed us how their learners are using these qualifications and their aspirations for the future:
If you are interested in delivering these qualifications or would just like more information, email the team on info@openawards.org.uk or simply give us a call on 0151 494 2072