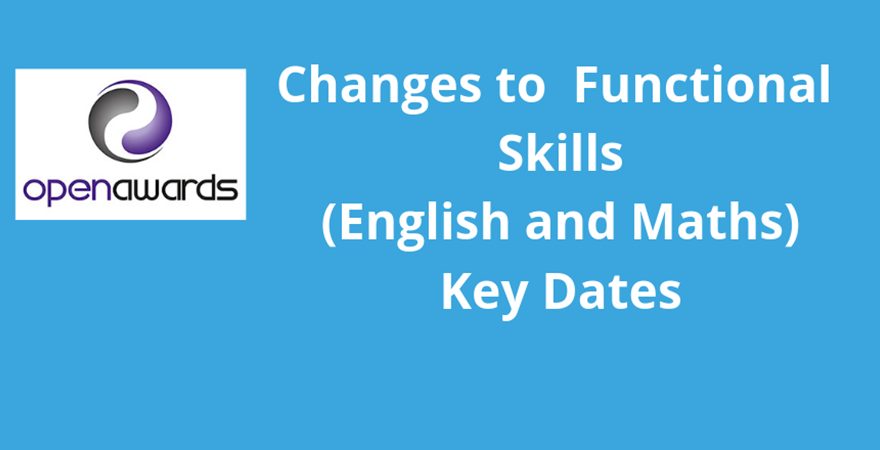 Open Awards are committed to Functional Skills and as you may have heard Functional Skills is changing. The reformed English and Maths papers (subject to approval by Ofqual) will be available from September 2019. We will be hosting a number of webinars and training events from January 2019 to guide you through the changes.
But what will happen to the existing FS Maths and English qualifications? Don't fret! We are here to make the transition as easy as possible! The important dates are as follows -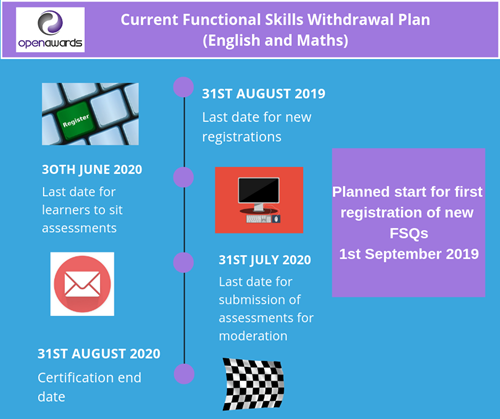 If you have any questions about reformed Functional Skills or the current Functional Skills qualifications contact us on 0151 494 2072 or info@openawards.org.uk
To view our current offer click here.