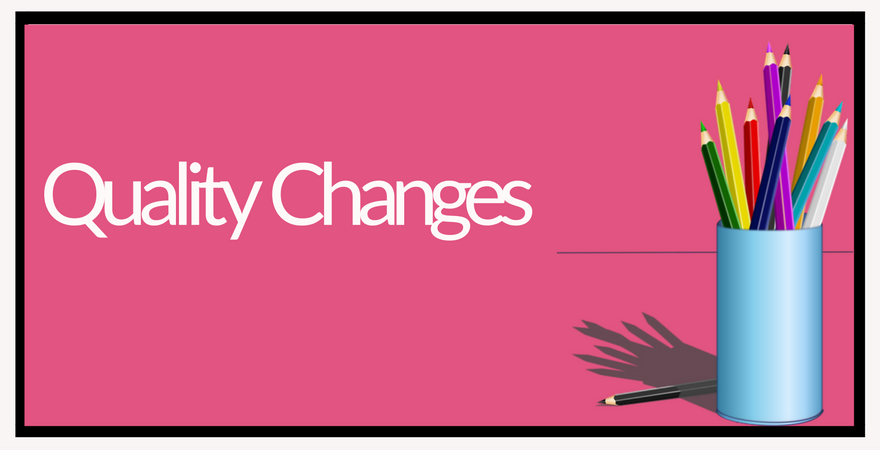 Here at Open Awards, we are continually looking at ways we can improve our service to you. We recently contacted centres to discuss our current external quality assurance practices and requested feedback and suggestions on how we could ensure that you receive effective support from us. We would like to thank you for the valuable feedback we received.

We would like to introduce you to two new Quality Assurance measures we have adopted this academic year.
 New Lead Quality Reviewer

The first of these changes it that we have merged our Quality Reviewer and External Verifier roles. All quality activities will be carried by Lead Quality Reviewers (LQRs). This will mean that the LQR will carry out the annual monitoring visit and verification of award in your centre. The aim of this move is to ensure that, as a centre, you have one point of contact for Quality Assurance matters.

Your LQR will be in touch over the next few weeks to introduce themselves.

Please note, there will be occasions where a specialist External Verifier will also be assigned to your centre in cases where you offer Functional Skills, or a subject matter that has been identified as requiring a specialist EV.
External Verification Roadshows
Secondly, we are also introducing External Verification Roadshows at our Speke office, Liverpool. The aim of the Roadshows are to give you the flexibility in terms of accessing External Verification opportunities.
Please see below a list of EV Roadshow Dates for 2016-2017
27th October 2016

26th January 2017

27th April 2017

27th July 2017
Attendance at the event will be by appointment only and will run from 10.00am to 3.00pm. Appointments will generally last for one hour but, if you require a longer slot, please indicate this at the time of booking. All bookings can be made via the following link: EV Roadshows.  These events are free any may help centres that require more visits than currently allocated.
Our aim is to extend the Roadshows across the country over the next few years.
If you have any questions regarding any details outlined in this email, please do not hesitate to contact our Head of Quality and Standards Julie Mizon  directly on  0151 494 4362.