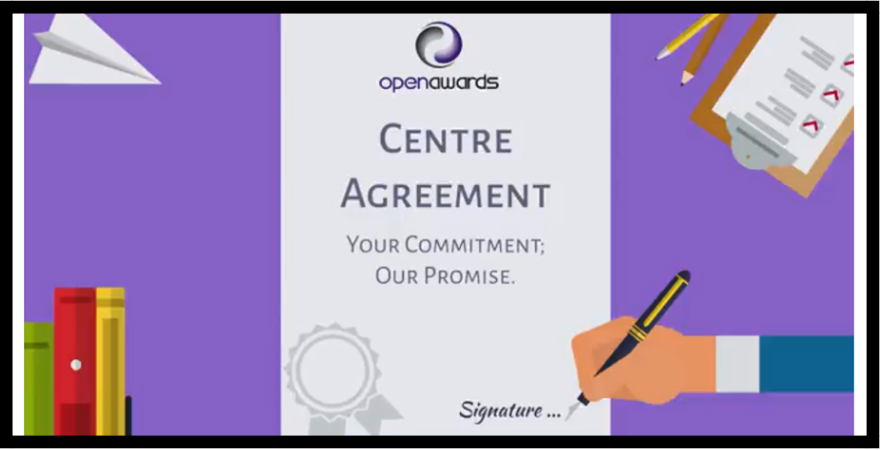 We have recently circulated an updated Centre Agreement to all our existing centres. This purpose of this agreement is to clearly specify the role and responsibilities of a centre in their dealings with Open Awards in the delivery of regulated and non-regulated qualifications, courses and units. 
The previous version has been in place since 2012 so we have taken the opportunity to update the content, change the order, and remove any unnecessary and burdensome clauses.
We need every approved centre delivering Open Awards provision to sign the updated Centre Agreement. This has been sent to your Centre Contact. 
Please view the animation below for a summary of what is included in this Agreement. 
For more information of if you have any concerns, please contact the team on 0151 494 2072 or info@openawards.org.uk.