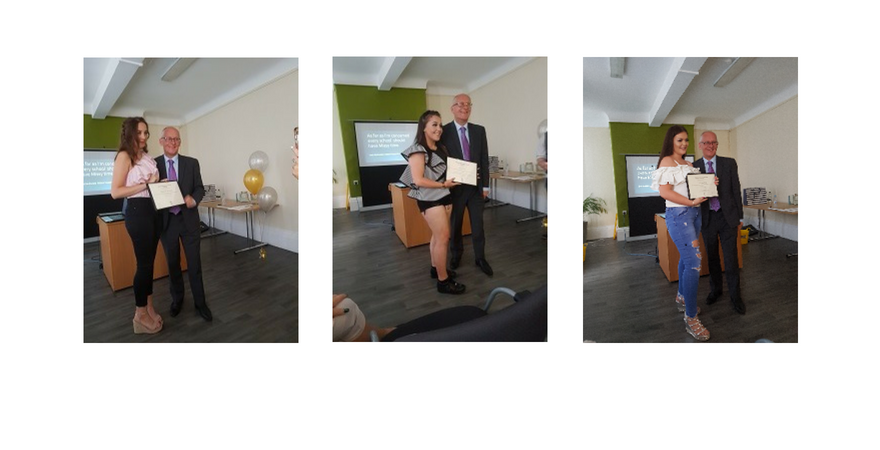 On Friday 13th July 2018 Rotunda Independent School for Excellence (RISE) held their annual graduation ceremony. Students, parents, guardians and teachers came together to celebrate the achievements of learners.
Local Councillor Malcolm Kennedy, who had earlier described the Rotunda as a "Gem in the heart of Kirkdale", presented students with certificates for achievements of Open Awards Skills for Further Learning and Employment, Functional Skills and IT User skills qualifications.
Maths tutor Alex, known within the school as 'the singing maths tutor' gave an impressive performance of Disney song 'When I see an elephant fly'.
Tutor Mark Fallon thanked Open Awards for the help and support that we had offered throughout the year and presented Development and Marketing Officer Claire Cooper-Shaw with a beautiful bouquet of flowers to take back to the office.
To conclude the ceremony Principal Maxine Ennis took time to reflect and spoke of how proud she was of the students, congratulating them each on their achievements and personal growth throughout the year.
Open Awards wishes staff and students every success for the upcoming year.
If you would like more information call our team on 0151 494 2072.
*Learners Shannon, Missy and Melissa receiving certificates from Councillor Malcolm Kennedy.