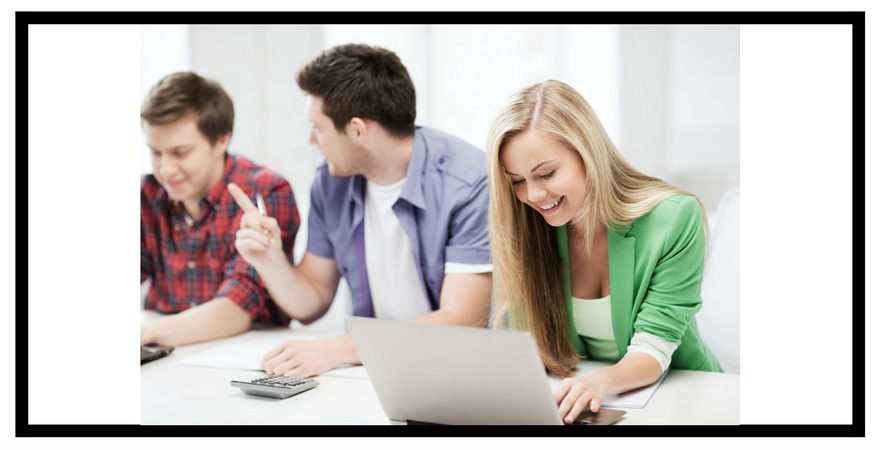 Revised Functional Skills are being introduced at Open Awards between now and February 2017
On going review is part of our culture at Open Awards, and as part of this philosophy we have been listening to your feedback on our Functional Skills offer. We are excited to announce that in response to this we are making a number of changes to our assessments and the way we deliver these qualifications. This is an overview of the improvements you can expect to see and how we plan to introduce them. There is also more information available on our dedicated Functional Skills page.
We are completely refreshing our bank of assessments. The new papers are an evolution in style from our existing assessment papers that feature new and engaging topics and clear rubrics that will give your learners the best chance possible of achieving the standard and help you secure great achievement rates. New Level 1 and Level 2 papers are being launched from September 2016 with Entry Level following shortly after.
On-screen assessment at Level 1 and Level 2
Your learners will have the option to take the Open Awards Functional Skills assessments on a computer for the first time at Level 1 and Level 2. Increasingly learners are more comfortable with assessments in this format. This gives you the ability to choose the methodology that suits them best to help them succeed.
So that you know what our new approach looks like we have published revised sample assessments at Level 1 and Level 2 which are available in both an on-screen and paper-based format so that your learners can prepare for the format they are working towards and feel comfortable with the approach prior to the date of the assessment.
Paper printing at Level 1 and Level 2
In our current model you print off and prepare papers from our secure portal in preparation for the assessment date. In our new model when you choose the paper-based option at Level 1 and Level 2 we will print the papers for you and arrange for them to be sent to your address saving you valuable time and effort.
Reduced flexible assessment scheduling timescales
Provided you have registered your learners with us, our new model will enable you to schedule on-screen assessments up to 48 hours prior to the planned time of assessment. If you choose paper-based assessments you will be able to schedule up to 15 working days before.
As we are moving to on-screen marking for both on-screen and paper-based assessments our turnaround time for issuing results will also be reduced. During our launch period results will be provided in 26 days for on-screen assessments, and this will be shortened to 16 days once we are fully operational.
We will be launching electronic certification for the first time with our new look Functional Skills. These certificates can be issued to you quickly and directly. They are secure as they each include a unique certificate number and individual QR code, which can be scanned to validate the certificate authenticity. You will still be able to request traditional paper-based certificates if you prefer them.
All these service improvements are underpinned by our new XAMS online assessment platform. It allows us to monitor the performance of our assessments in more detail than ever before so that we can adapt and improve our approach based on a great evidence base.
Next steps
The revised Level 1 and Level 2 approach is available now to centres that are new to working with us for Functional Skills. Centres that currently offer this provision with us have the option to switch over to the new offer at any time between now and the end of February so that they have time to prepare and adapt for the changes. At the end of February the old style papers will be withdrawn and all centres will switch to the new system.
Over the transition period we are making sure that the standard is applied consistently to both our new and our old assessments through our awarding processes. Learners will have an equal chance of achieving whichever you choose.
The Awarding Consortium
All of these benefits have been brought about through us working through new partnership called The Awarding Consortium which is comprised of five awarding organisations and the designers of our XAMS® platform.
Through working together we have been able to invest in our systems and assessments to deliver these improvements. We are standardising our delivery and marking processes across our entire offer so you can be sure to get the same great service and consistent results whichever of us you work with.
For more information on our new Functional Skills please contact your Business Relationship Manager or Jenny Newton on jenny.newton@openawards.org.uk or 0151 494 4346.