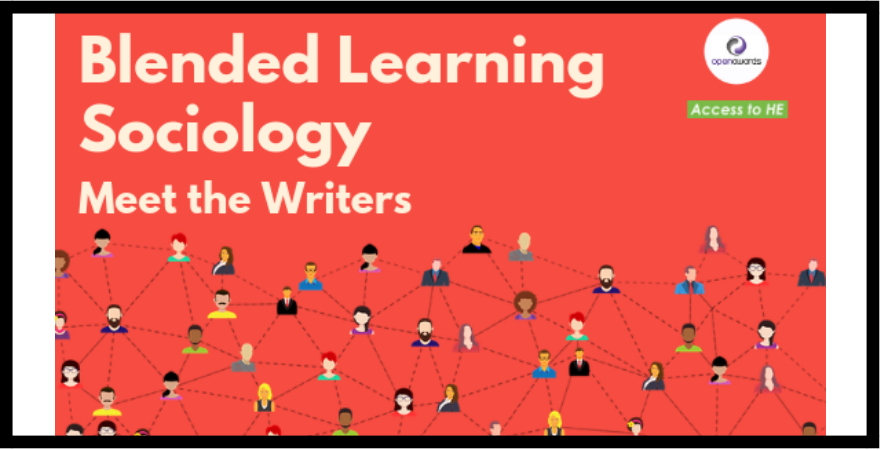 Open Awards are pleased to bring to you our Level 3 Blended Learning Packages in Sociology covering the following subjects:
Education and Social Inequality.
Feminism and the Household.
History of Social Policies.
Poverty in Contemporary Britain.
Social Stratification and Inequality.
Sociological Theory.
Sociology of the Family in Modern Britain.
This has been made possible by working closely with our Sociology experts, Gemma and Christian, who have really captured our vision for the Packages, placing learners at the heart of the process. We thought you might like to meet them, so, here they are.
Gemma Shepherd-Etchells

Gemma is an experienced lecturer with a flair for writing course materials up to Level 6. Comfortable in the classroom and online, she brings her skills and knowledge to the delivery of Level 3 in Sociology and Law. She has an impressive academic and work history and is presently based at Trafford College, where she is able to support learners at different levels in achieving their goals. 
It has been a delight to work with Gemma and feedback from our Quality Assurance team has been excellent stating that her online content, "… encourages the learners to memorise keywords and enable them to evaluate the theories. The materials will help the learners to engage with the topic and develop their critical thinking skills. Essential for sociology."
Shirley Parry, Lecturer, Salford City College, 9 April 2019
We asked Gemma to comment on her experience as a Content Writer, and she said, "I enjoyed writing the content for Open Awards, and can really see how I would use these packages in the classroom, helping to develop students independent learning skills to be able to get the most out of the course and help develop them on the academic journey."
Christian Knott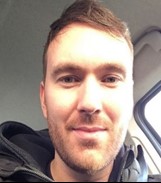 Christian is also an experienced lecturer too teaching in a range of learning environments from secondary school to Higher Education. He is presently employed as the Programme Leader for BA Cultural Studies (accredited by University of Chester) and Access to HE programmes including Humanities and Social Science at Wirral Metropolitan College. As well as an equally impressive academic background to Gemma, he is a creative communicator integrating active learning throughout his programmes.
He has brought these excellent creative skills to the screen by writing the content for five of our Sociology Units. Our Quality Assurance team were impressed with his work stating, "Each section/task was broken up well with clear instructions and tasks. I liked that there was a variety of activities and tasks." Rachel Caswell, User Experience Tester, Hugh Baird College. 2 December 2018.
Speaking of his experiences as an on-screen writer for the project Christian states, "I have really enjoyed developing content for Open Awards to assist them with their Blended Learning packages for sociology and criminology. It has given me great experience and appreciation of the benefits of blended learning and a greater understanding of how engaging online learning can be. The Open Awards team that I have worked with on this project are excellent and have a passion for providing active, engaging and interesting content for students."
Thank you to Gemma and Christian for their excellent contribution to our Blended Learning Packages. For more information please visit our website by clicking here or call our main office on 0151 494 2072 and speak with a member of the team.