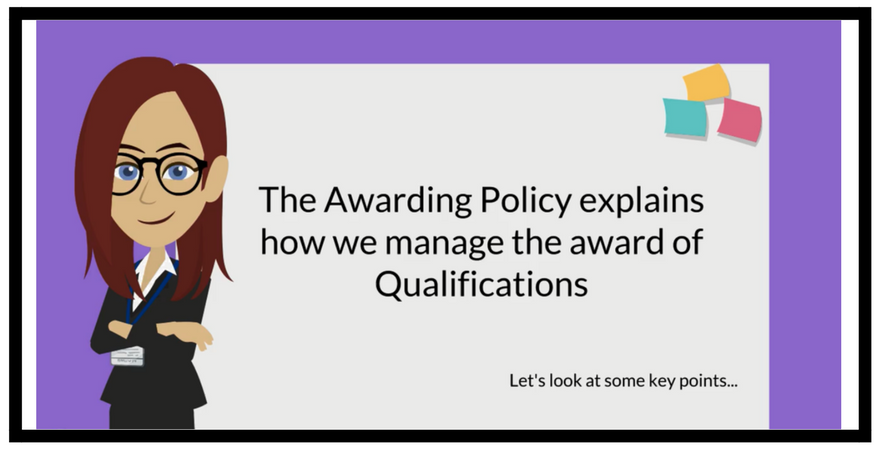 What is an Awarding Policy?
This is the policy that sets out key principles that underpin our systems and processes for awarding qualifications. It is a set of rules that ensure learners are awarded the right qualification, at the right time. 
We have recently reviewing this policy to ensure it is still valid. 
These rules are applied through the use of our database and portal and supported by rigorous and careful checks to ensure that quality assurance arrangements are of the highest standard and that this policy is adhered to.
How does this affect you? 
It is important that you are aware of these principles when putting your courses together to ensure that your learners achieve the qualifications they need to support their progression.
What do you need to know?
The animation below explains the key principles of our Awarding Policy. 
Please note that Qualification guides / Diploma specifications may contain additional guidance, checks or requirements which are not listed here.
To find out more, please contact a member of the team on info@openawards.org.uk or 0151 494 2072