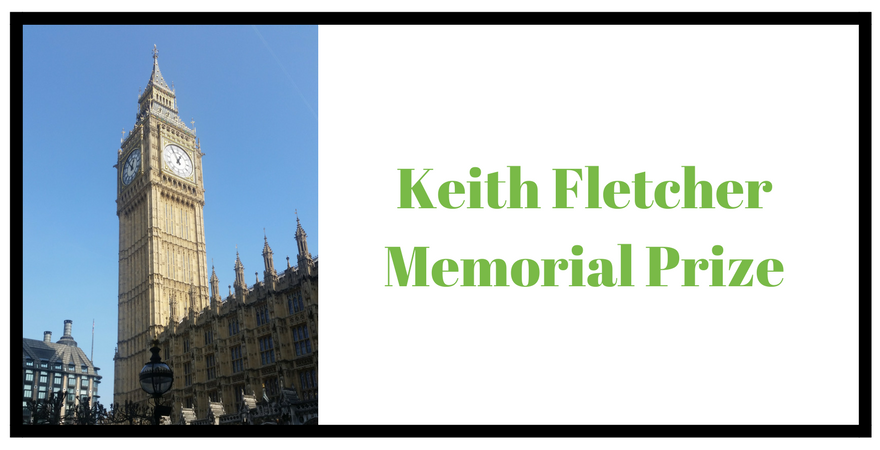 On 27th March 2017, Julie Mizon, Head of Quality and Standards, and Nina Hinton, Development and Marketing Manager attended the Keith Fletcher Memorial Prize for Access to Higher Education Learners at Westminster. 
Keith Fletcher worked for many years in the South West of England within an Access Validating Agency (AVA). He was a great supporter of Access to HE. In memory of Keith's commitment to Access, a number of AVAs agreed to award prizes for Access students drawn from across the regions for 2010-11 and after a successful presentation event in London; it was decided to develop this as an annual presentation. The prize is now supported by all 11 AVAs across England and Wales.
The day was hosted by Nik Dakin MP and the team at Laser Awards at Portcullis House on the Parliamentary Estate at Westminster. 
Outstanding Academic Achievement:
Criteria for nomination: Students proposed in this category should have excelled in their academic study by producing assessed work of a consistently outstanding quality whilst on their Access courses.  
Winner:            Ben Hide, Boston College, Aim Awards
Runner-up:       Richard Lambeth, Newcastle City Learning, One Awards
Outstanding Commitment to Study:
Criteria for nomination: Students in this category should have shown evidence of some or all of the following:
outstanding commitment to their Access studies, perhaps in the face of difficult and challenging personal circumstances,
having made an inspirational journey which demonstrates the life transforming power of learning,
individual achievement beyond standard expectations,
clear evidence of extra effort above and beyond that which would normally be required of a student.
Winner:            Layla Graham, John Leggott College, CAVA
Runner-up:       Lauretta Hughes, Cardiff & Vale College, Agored Cynru
The winners all spoke passionately about their experience on their Access to Higher Education Diploma including praising the teaching staff and support they received. Perhaps most poignant was the message that Access to HE does not only change lives by supporting progression to university but also by the confidence it instils and the way it allows learners to demonstrate and realise their own abilities and aspirations. 
The award presentations were perfectly rounded off by Layla who talked about the impact completing an Access to High Education Diploma had, not only on her, but her husband and her children and the positive impact it has had on the family's relationship with education. Her articulate and passionate presentation captured the spirit of the Diploma and her own personal journey in studying engineering at university. 
With over 40,000 learners being registered on an Access to HE Diploma every year, the winners of the Keith Fletcher Memorial Prize should be incredibly proud of their achievements and Open Awards is delighted to join the other AVA's to congratulate Richard, Ben, Layla and Lauretta and to wish them all the best of luck for their time at university and future careers.