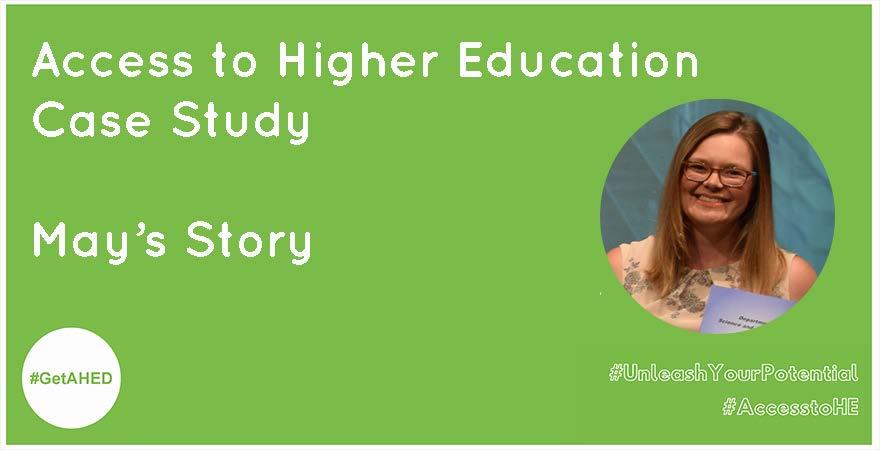 I never really liked school and didn't come out with the best GCSE results. Also at 16, I didn't have any idea about the type of career if any, I wanted to go into. I ended up working in a number of different roles from shelf-stacking to engineering but never felt challenged or fulfilled. Then, after having my second child, I felt that this would be the perfect opportunity for me to look into becoming a nurse.
I started on a distance learning course but found that there wasn't much support and I would be better off in a college where I could bounce ideas off others. I inquired at my local college, Southport College, and they told me about the Access to HE in Healthcare Professions. I applied, and it was the best decision I made.
I was excited and nervous starting as I'm a 35, married with 2 children and starting education again. I really didn't have to worry as I wasn't on my own, and I can say I have made some lifelong friends in my fellow students. They even made me a student representative that I won the 'Learners Voice Award' for!
This course challenges me in ways I never thought possible, from the dissection in our biology lessons to presentations in psychology to reports on the history of the NHS (which I previously knew nothing about). I found myself enjoying every minute of it and surprised myself with how much I did know already.
The support we have had was fantastic. Every tutor was willing to help with any issues from small to deeply personal issues. They were there when the UCAS applications went in and guided us for interviews and congratulated us or commiserated with us if we didn't get the university we wanted so desperately to get in to.
I was lucky enough to have interview offers from all my university choices and I was accepted at my first choice – Edgehill University and I cannot wait to get started in September.
This course made me realise that I am so much more capable then I thought I was. I've gained valuable knowledge in terms of how to manage my time, study skills and developed a base knowledge of subjects that I will encounter in university.
I'm incredibly proud of what I have achieved and hope that I can become the best type of role model for my children. I'm excited to start a new chapter in my journey to become a Nurse, something that I could never have done without this course giving me a stepping stone into higher education.
If there is any advice I could give those looking at enrolling on an access course is that there is nothing stopping you, except yourself, from achieving great things. So, trust in yourself and go for it, you will be amazed by what you can achieve.
Open Awards would like to congratulate May on this amazing achievement and wish her all the best in her university life and future career. 
For more information on Access to HE Diplomas and how to sign up, please click here