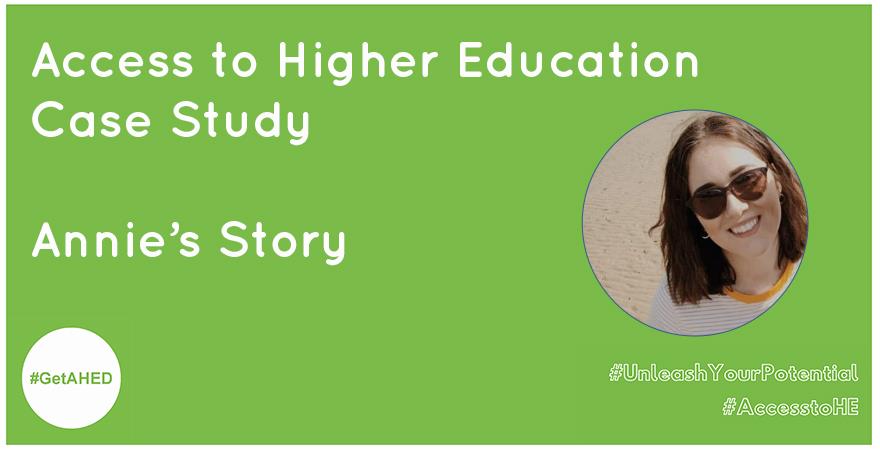 MY JOURNEY WITH THE ACCESS COURSE.
I left mid sixth form. I didn't like the school I was in as I was still treated as a child, even though you were essentially making a decision which could impact your future. I left, applied for a band two position in the NHS and stayed put. I started off as a Therapy Assistant working in Orthopaedics and decided... I am going to be a Forensic Occupational Therapist. I worked my way up the food chain and gained a promotion as a Technical Instructor and worked hard. 
I discovered the Access to HE as it was advertised through a training page which I stumbled across on the NHS intranet. I knew it was difficult to get onto as there were only around 20 places per year. I successfully got a place, but dropped out again. I tried again the next year and it was the best decision I have ever made.
The Access to HE prepares you for intense education. You learn how to critically analyse. You learn how to academically write. You learn how to prioritise. All of these skills are ones which you don't get taught whilst doing A-Levels.
I met so many diverse characters, from different backgrounds, all of whom had different struggles and it was so empowering to have such a solid support network at all times. The Access to HE is hard and intense, but that is not a bad thing. It gives you a challenge and something to work towards.
I completed my Access to HE, after no doubt one of the hardest years of my life thus far, and I completed it with almost all distinctions. I got a place in uni on a course for Occupational Therapy, but then I suddenly had a change of heart. If I can do such an intense course, whilst working full time, in ten months, why can't I push myself further?
I have always had a passion for Criminal Law and I have always wanted to work with those in the Criminal Justice System, then it clicked - Law! I cancelled my place on the course which I had been dreaming about for years, applied late to the University of Sheffield and got in with an unconditional offer to study LLB Law in a top Russell Group University. I could not have ever pushed myself so far if I didn't have the support and knowledge which I gained from the Access to HE.
When I started University, I honestly just threw myself into it and joined everything I could. I am confident and I love public speaking, so I got myself involved in the Miscarriage of Justice Review Centre and my passion just developed from there. 
I am due to go into my second year at University. I am currently working as a Legal Secretary, Case Investigator and I am also the President of the Miscarriage of Justice Awareness Society. If I didn't have the experience of the Access to HE, I couldn't have done this (or prioritised my time!).
So many people worry that results in school are the be-all and end-all - it couldn't be further from the truth. Grades don't define you, but the belief which you have in yourself does.
Everyone here at Open Awards would like to congratulate Annie on this wonderful acheivement and wish her the best of luck in the future. 
For more infomation on Access to HE , the qualifications we provide and the amazing, life-changing experiences please click here