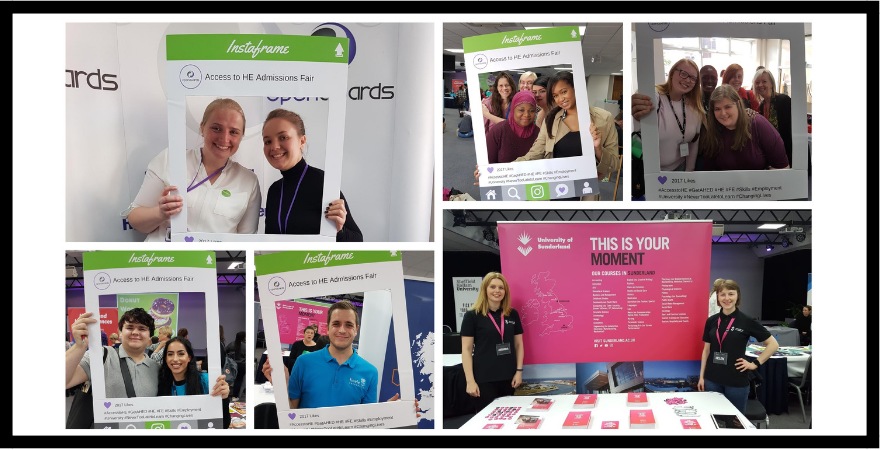 At Open Awards our goal is to Change Lives Through Learning and on Tuesday 9th October we put that into practice by hosting our second annual Admissions Fair event at King's Conference Centre in Manchester. Featuring thirty exhibiting universities from all over the UK and attracting over three hundred students throughout the day, (begin the self-back patting) the event was a great success.
The purpose of the event is to  bring learners and HEIs together to discover and discuss what options and opportunities are available to them when enrolling for university in the future. It was great to see the event doing just that with so many learners eager to use this opportunity to engage with the exhibiting HEIs and making the most of the presentations and workshops that were available for them.
Everyone was very impressed to see how focused and prepared learners were to talk about their choices with the HEIs and their eagerness to attend the presentations and workshops. In delivering this event it meant that we could do our best to provide extra support to not just the learners but our Access to HE providers too.
The feedback from attending learners and exhibiting HEIs has been awesome and we have already had lots of interest for next year's admissions fair. We would like to thank everybody who exhibited, attended and helped out at this year's event to make it our most successful yet. Roll on 2019!