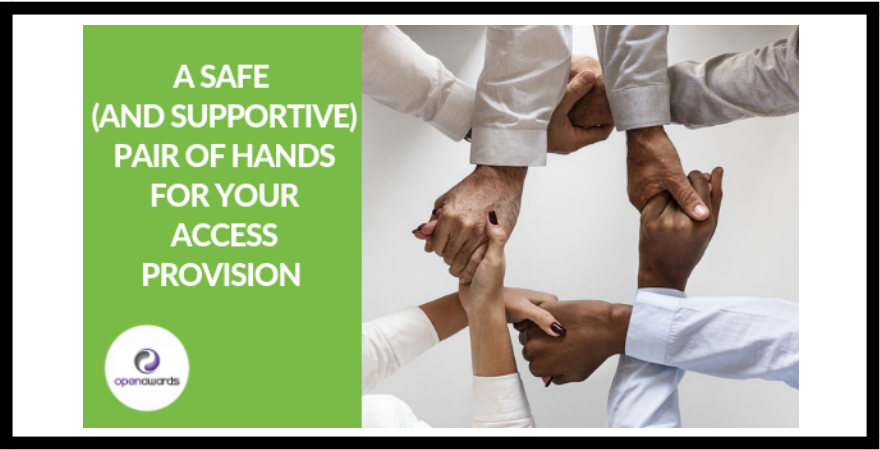 We are delighted to receive confirmation from QAA that we continue to be a low-risk Access Validating Agency following another successful year of Access to HE at Open Awards.
As one of our regulators, QAA undertake robust monitoring throughout each academic year to review our compliance against their Licensing Criteria. We are delighted that following 3 monitoring activities, we were able to highlight 4 areas of good practice and 5 strengths. In addition, it was a clean slate with no weaknesses or areas for improvement identified.
Our good practice included the significant support we give to providers becoming an approved Access to HE provider with Open Awards, including significant face-face and bespoke support. We also had our robust approach to quality assurance highlighted, including our ongoing supportive approach to continuous improvement with our providers.
Further strengths were identified around our approach to communicating with our providers, evidenced by our focus on listening and responding to feedback and our proactive approach to the enhancement of practice through our forums, events and training. We are incredibly proud of the relationships we hve with all our providers; only by 2-way honest and open communication can we continue to work together to change lives through Access to HE Diplomas.
Thank you to all our providers who have supported us over the 2017/2018 academic year – we are so proud of everything your learners have achieved. We are looking forward to an equally successful 2018/2019 academic year!

Nina Hinton, Head of Business and Development