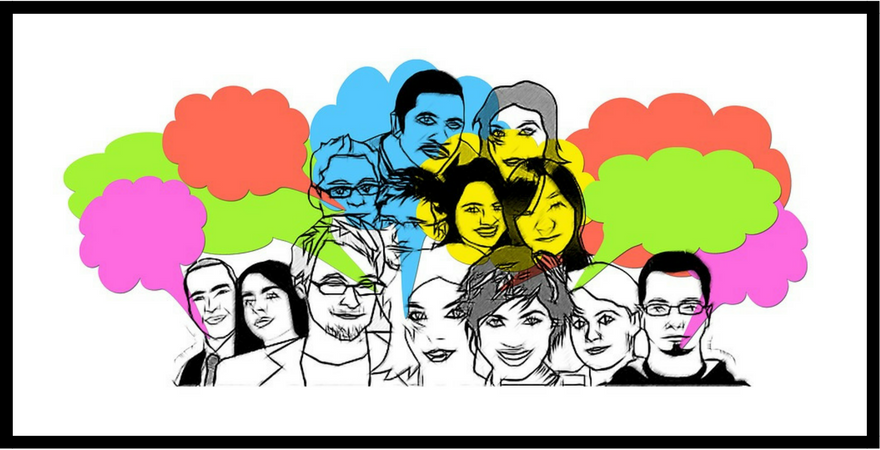 Nina Hinton (Head of Business and Development at Open Awards) outlines why she loves youth work.
We have just finished developing our new Level 2 Award in Youth Work at Open Awards. Working on this qualification development was an opportunity to reflect on the skills and knowledge needed to be a good youth worker. The breadth of skills required for youth work is one of the reasons why I love it – it's challenging but so rewarding.
I have been involved in youth work throughout my career to date. Whatever 'day job' I have, I am always drawn back to some element of working with young people. There is something about working with young people in a less formal setting that provides the scope of opportunity to make an impact and support the development of soft skills. Having previously achieved my Level 2 Award in Youth Work, I enjoy knowing that, with a bit of refresher training, I can return to youth work at any point. 
Currently, I run a youth group for young people with disabilities or learning difficulties in Stockport. This was something I had done before moving to Open Awards but had stopped when starting the new role.
I lasted a whole 6 months without youth work.
18 months into setting up and running the new Social Club at Pure Innovations, I love it just as much as ever. Here are just a few of my reasons why:
Seeing young people develop
Youth work isn't like teaching. There isn't a syllabus or assessments to pass. However, it plays an important part in supporting the development of young people. I love seeing the change in the young people who attend – from not joining in the first week, to being the ring-leader a year later. Youth work allows you to supportively challenge behaviour, opinions and doubts and leads to improved confidence and social skills.  Perhaps most importantly, a youth work role is a facilitation role; encouraging young people to challenge each other's view points and behaviours and to teach each other new things. Youth projects can offer a safe environment for young people to learn new skills and 'have a go'. From sports to crafts to cooking and life skills, by creating a safe and supportive environment, young people will push themselves to try new things without the fear of failure.
Learn how to do things and developing my own skills
Youth work forces me to try new things and teach myself how to do something. The youth groups I have been involved in have always been user-led. The young people decide for themselves what they want to do each week. This then gives me a week to learn how to do whatever it is they want to do! A bonus of youth work is being able to participate in the sessions and learn from experts and volunteers who come in to delivery specific sessions, however a lot of the sessions are down to the youth worker learning how to do something and then teaching this to their young people. This year I have 'mastered' (or at least can have a go at) origami; zumba; archery; table tennis; loom bands; and piano playing.
Seeing new friendships formed
This is probably the most obvious outcome of a youth group but arguably the most important. Youth groups are often set up for young people who may struggle to form meaningful relationships and friendships. This could include young people with disabilities or learning difficulties; young people with social, emotional and behavioural difficulties; young people in care or care leavers; young people from black, Asian or monitory ethnic backgrounds. There is nothing more satisfying than seeing young people meeting each other and forming strong and supportive friendships. There are challenges that come with this, and as a youth worker, you need to be prepared to deal with the anxieties and emotions that accompany friendships and relationships. In working through these anxieties and emotions with their young people, youth workers are privileged in playing a key role.
Working with passionate and enthusiastic youth workers and volunteers
Perhaps just as rewarding as working with young people, is working with passionate and enthusiastic youth workers and volunteers. I am lucky to work with a fantastic team who bring so much skills, knowledge and enjoyment to the youth group. I particularly value working with volunteers who give up their own time to support the youth group – we wouldn't be able to run the group without them and they bring so much added value. Just as the young people develop and learn, so does the team. I love seeing volunteers grow in confidence and learn how to deal with the difficult scenarios they're faced with. Most recently one of our volunteers has started paid employment – it's just as rewarding seeing her progression as it is the young people she has supported and helped over the last 6 months.
Challenging – yes; hard work – yes; rewarding – yes; the main reason why I love youth work is simply because it's fun!
Youth work absolutely challenges you and forces you to continue to develop your knowledge and skills on a weekly basis. The reason I am always drawn back to it, along with so many other youth workers, is the sheer enjoyment you get from working with some incredible young people. Each week is different and you never really know how a session is going to go, but what is consistent, aside from the drama and noise levels, is the young people's energy and willingness to learn. I end every session ready to collapse on a sofa, but I also end it happy and reinvigorated to approach the next challenge with enthusiasm and positivity.
To find out more about the new Open Awards Level 2 Award in Youth Work, click here or contact 0151 494 2072 or info@openawards.org.uk to speak to a member of the team.