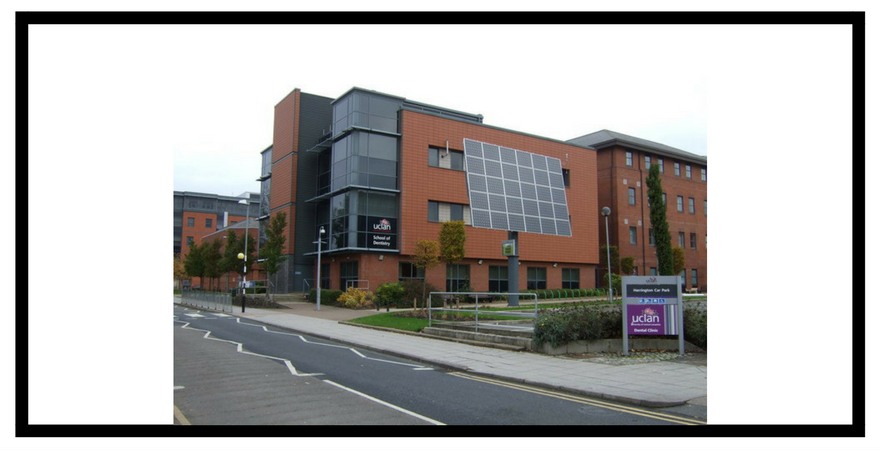 Access to HE Diplomas have been allowing Adults with few qualifications to gain entry to Higher Education for many years. Over the last few years the regulator for these qualifications, QAA, has made some very important changes to the way that Access to HE Diplomas are packaged and graded.
At Open Awards we are keen to ensure that Higher Education Institutions, have the most up to date information possible to allow them to make an informed decision when setting entry requirements and selecting students with the Access to HE Diploma for their programmes of study. 
Following on from the great success of our annual Access to HE admissions information days held at universities across the North West by our Access to HE team over recent years, our Access to HE Business Relationships Manager, Rob Tyler, had a very happy return to his Alma Mater this September when he spoke with the University of Central Lancashire's Admissions team about the Access to HE Diploma.
After a very warm welcome by Rebecca Leech, the Senior Admissions Officer, Rob soon found himself at the front of one of the spacious, modern lecture rooms that he himself had been taught in during his time as student.  
The talk covered everything from the types of learners that study Access to HE Diploma, to how the qualification has evolved over the years and what admissions teams can expect a learner to have studied during their time in Access.
The UCLAN team were already well informed on Access but were very interested in how they could develop relationships with colleges and other providers and also how they could engage with learners directly and a lively debate around these areas concluded what was an excellent visit.
UCLAN are more than happy for centres to contact their liaison directly by emailing them at ELiaison@uclan.ac.uk to forge links between colleges and the university.
If you would like Rob and the team to visit your centre, please contact us at info@openawards.org.uk  to arrange a free visit at your convenience.