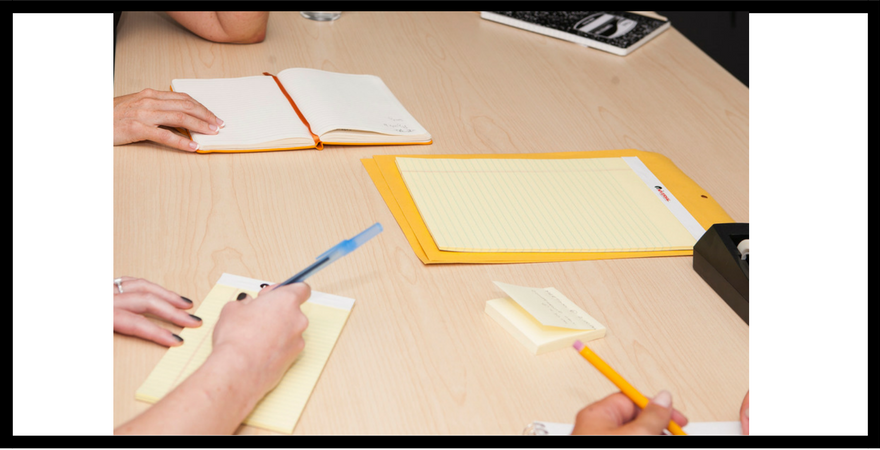 The first forum of the academic year took place on Monday 7th November 2016 at Stockport College. Around 15 tutors and coordinators from current and prospective Open Awards Access to HE Diploma centres were in attendance. This article provides an overview of the main points covered at the meeting.
Remember, our forums are available to everyone, so if you would like to come along to the next one or more information on the points covered then contact ahed@openawards.org.uk
Access 2016-2017: The Year Ahead
Attendees considered key factors relating to the delivery of the Access to HE Diploma for the year ahead. These were grouped under key headings and here are some highlights from the outcomes of the discussions:
The Big Picture: Post-16 reviews and resulting college mergers, contract issues and Ofsted inspections.
Strategic Priorities: Introduce Distance Learning and explore possibility of January start course runs. To raise the profile of Access to HE internally and increase marketing activity amongst potential learners.
Key Outcomes: Increase learners and profile of Access to HE at college and with potential learners
Quality Update
Attendees discussed key questions relating to Access to HE delivery:
How do I measure value-added?
What benchmarks should I use?
What would an Access to HE Inspection look like?
How should I measure/record positive outcomes?
Open Awards Grading Profile and standardisation
Providers were presented information on grading information across all Open Awards Access to HE providers and then participated in a discussion on last year's results. Providers were asked to review and consider grades applied to a number of marked assignments.
Turnitin
Nicola Blackwell from Turnitin gave a demonstration on the software which has recently been re-branded as 'Turnitin Feedback Studio' and invited centres to contact her if they have any queries.
January Starts
The group discussed the viability of January starts for Access to HE. These were some of the considerations:
Distance or blended learning works well for January start course runs.
Learners must be made aware of the university start date following a January to December course run. Learners who start in the following September may dislike the gap between courses. Some learners can begin in the March for certain courses and universities.
Learners must be given work to complete during the summer break to avoid a loss of momentum and learner interest.
Staffing must be considered for classes to be delivered during the summer break if not delivered via distance/blended learning.
Cross-College Working
The Open Awards team facilitated a cross-college programme for all centres wishing to participate. Centres will be partnered with suitable similar institutions so that they can work together on things like general discussions, standardisation and verification of queried results from learners.
Feedback from the day
"Well structured. Relaxed and accessible. Approachable staff/trainers."
"Very professional events but also relaxed atmosphere, warm welcome, smiling faces, no jargon – Thanks!"
"Very focused. Good networking."
"All items on the agenda were relevant to our centre's interests. I found the standardisation exercise particularly useful as it allowed cross-college comparison and professional discussion. Great to meet the Open Awards staff face to face."
The Next Forum
The next Forum will be held on Thursday 26th January 2017 at the Open Awards Offices in Speke. The following items are currently scheduled;
Dr Melanie Macer from Bath Spa University will talk about her research into Access to HE uptake in the Armed Forces and how it might be improved.
Trafford College to present their practices in internal verification of Access to HE work.
Bookings will be Open on the website soon, but if you are interested in attending please contact ahed@openawards.org.uk for more information.