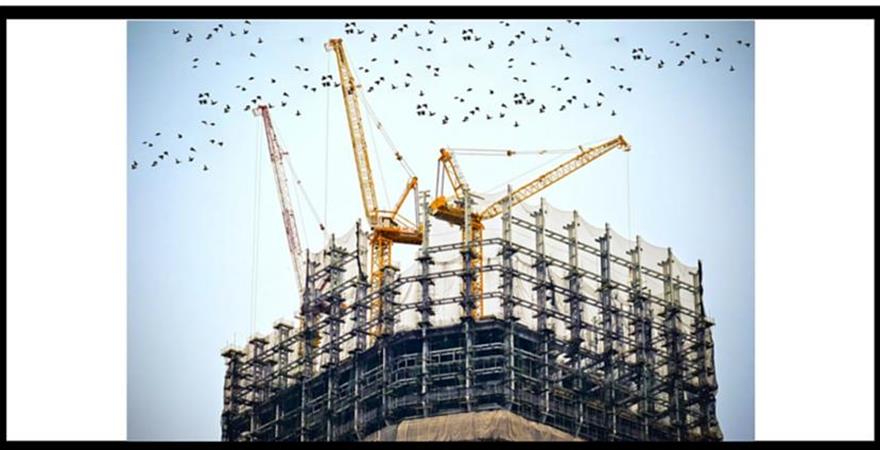 At Open Awards we are constantly looking for new and innovative ways that will allow more adults to return to education through the use of Access to HE Diplomas. We are very proud to announce the unveiling of our new Diploma in Construction and the Built Environment.
Recent statistical data has shown that the construction industry, both nationally and in the Northwest, is currently in need of more skilled workers and managers and this demand will increase in the foreseeable future.
 Employment Trends in Construction in the Northwest of England

| | | | | |
| --- | --- | --- | --- | --- |
| Region | 2014 Jobs | 2018 Jobs | Change | % Change |
| Region | 139,076 | 156,297 | 17,221 | 12.4% |
| Nation | 1,246,890 | 1,401,291 | 154,401 | 12.4% |
We feel that many colleges that are looking to expand their Access to HE provision beyond the usual Humanities and Health courses will welcome our new Access to HE diplomas in Construction, which will enable learners to progress to University degrees in a range of subjects.
With an increased regional demand for managers and directors Access to HE is the perfect way for skilled construction workers, as well as those looking for a career change, to gain the knowledge and qualifications required to meet HE entry requirements. What's more, with advanced learner loans available to fund students aged 19 and over, Access to HE continues to be increasingly popular for those wanting to return to study in a manageable and affordable way.
Occupations Employed in Construction in the Northwest of England

Description

Employed in Industry (2015)

% of Total Jobs in Industry (2015)

Electricians and electrical fitters

9,839

6.7%

Production managers and directors in construction

7,906

5.4%

Elementary construction occupations

7,372

5.0%

Plumbers and heating and ventilating engineers

7,287

5.0%

Carpenters and joiners

6,693

4.6%
Like all Access to HE diplomas, any Construction Diploma will be made up of 45 level 3 graded credits and 15 ungraded credits to meet QAA guidelines.
But as we believe in leaving the detail up to you we have a wide range of modules and units available to ensure that your diploma can be tailored to your needs and the needs of your learners and could be made up of units from 3 or 4 of the following modules.
Business
Construction
Electrical and Electronic Engineering
Geography and Environmental Studies
Management
Mathematics
Physics
Full unit content can be found by a quick search of the "Search Access to HE" tab on our website.
For further details and information on how to build your diploma, please contact our Access to HE team on 0151 494 2072 or by email AHED@openawards.org.uk.