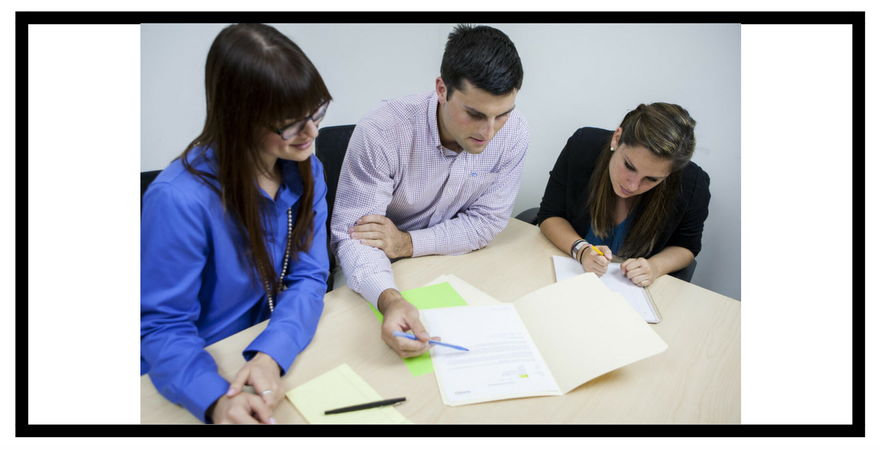 The Open Awards Access to HE team is always happy to work with current or prospective providers of the Level 3 Access to HE Diploma with their business planning. This life changing qualification has great potential for growth. The team recently worked with Salford City College and this article provides an overview of how we were able to help.
Ruth Osborne-Thompson, Director of Higher Education and Access, explains 'I recently started working at Salford and was looking to grow our provision. I contacted Open Awards and they quickly fixed a date to come in and talk with me.'
Following on from Ruth's request Julie and Katherine arranged a structured and focused afternoon at the college, which included a business planning session with managers and a refresher session with tutors.
For the business planning session we were able to provide Ruth and the team with a detailed local economy overview using our labour market intelligence powered by EMSI. This showed where the growth areas in employment would be and how they linked through to Access to HE Diploma routes. We were also able to offer suggestions around delivery models, branding of provision and assessment planning to help further develop the offer creatively.
 Ruth says 'the level of information provided at the planning meeting was outstanding. Julie and Katherine gave me a lot of the supporting information I need for getting my courses of the grown, which has saved me valuable time.'
In the refresher session we gave an overview of the Access Diploma, assessment, grading and the quality cycle. We also provided tips on efficiently delivery to help try and save the team time.
If you would be interested in a business planning session with the Access to HE team get in touch with us now ahed@openawards.org.uk or 0151 494 2072.