External Quality Assurance of End-Point Assessments
Open Awards has been contracted by the Institute for Apprenticeships to deliver an External Quality Assurance (EQA) service on behalf of the Department for any apprenticeship standard where the Department is the named EQA provider.
Under this contract, Open Awards is currently due to complete the EQA work in relation to around 50 standards. This number is changing on a regular basis as new apprenticeship standards and assessment strategies are approved and the first end-point assessments for standards are scheduled.
The standards we are completing EQA work for range from Level 2 – Level  7 and cover a wide variety of occupational areas, including:
Financial Services

Hospitality and Catering

Arts, Media and Publishing

Health, Public Services and Care

Retail and Commercial Enterprise

Engineering and Manufacturing Technologies
A brief summary of the process we follow for this work is outlined below: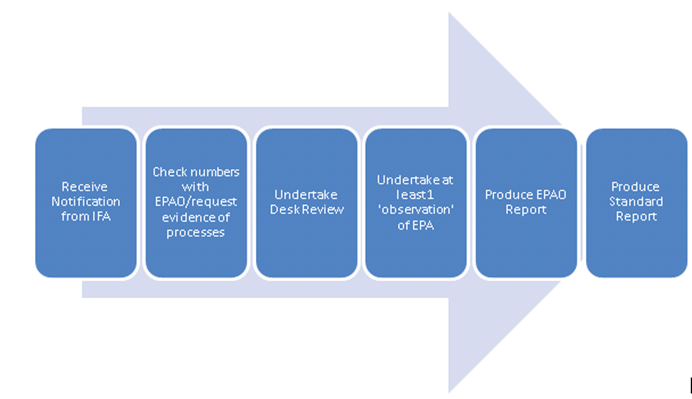 Details of the process which Open Awards are following can be found here:
If you are unsure whether Open Awards is  responsible for the external quality assurance for an apprenticeship standard for which you are the end-point assessment organisation, or for more information about the processes, please contact the team on 0151 494 2072 or info@openawards.org.uk
For more information on the Institute of Apprenticeship's role as an External Quality Assurer provider, please visit their website here.