Apprenticeships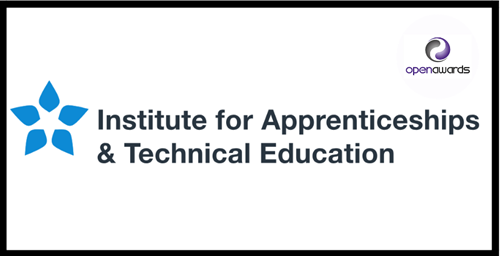 The Institute for Apprenticeships and Technical Education (IFATE) has recognised Open Awards as the external quality assurance provider for over 200 apprenticeship standards.
Our EQA work monitors the End Point Assessment that apprentices undertake at the end of their apprenticeship, to ensure that it is fair, consistent and robust across different apprenticeship standards and between different assessment organisations.
EQA ensures that End Point Assessment Organisations (EPAOs) all work to a high standard and that an apprentice would get the same result from their EPA regardless of the EPAO. EQA also ensures the apprenticeship standard and end-point assessment plan are fit-for-purpose and actually delivering the outcomes that are required.