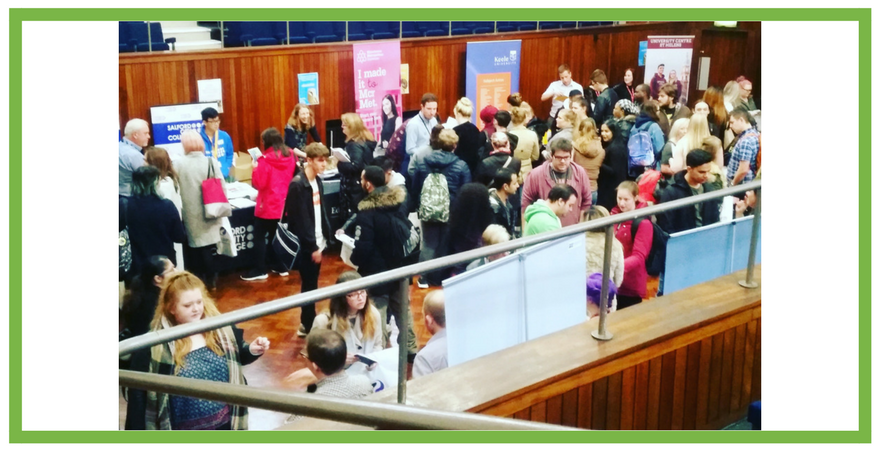 STAND BOOKING FOR HIGHER EDUCATION INSTITUTIONS - Early Bird Booking (Full details to be confirmed)
Exhibition stand reservation bookings for your University at the FREE Access to Higher Education Recruitment Fair October 2018, Manchester.
Note: Spaces are limited, please book early to avoid disappointment
To book your place, please click here. 
---
On Tuesday 9th October 2018 Open Awards are planning to host an Access to HE Admissions Fair in Manchester between 10am and 3pm.
As an HEI, you will have the opportunity to:
Display information about your university offer for prospective students
Meet with Access to HE learners who will be applying for a place in university for the 2018-2019 academic year
Give a presentation/ informal talk on a subject of you choice at set times throughout the day
What's more, learners will be provided with a work book that prompts them to ask you relevant and useful questions that will help them get the most out of their discussions with you and the information that you provide about your organisation.
This event is free of charge for all HEIs who book via this system.
Further information on the event and an exhibitor pack will be available soon but, in the meantime, if you have any questions please feel free to contact the Access to HE team on 0151 494 2072 or email ahed@openawards.org.uk
A media pack to help you advertise the event is available here