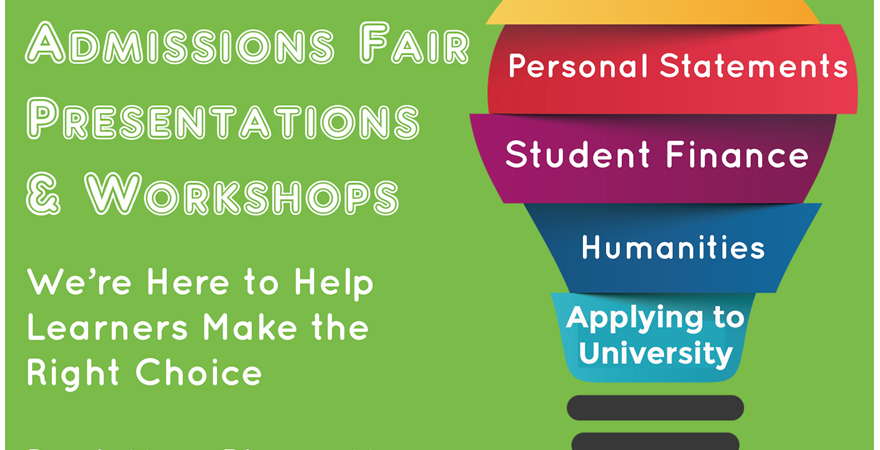 On 9th October 2018 we are holding our annual Access to Higher Education Admissions Fair to help learners make university choices that are right for them. Throughout the day we have made provisions for Higher Education Providers to deliver presentations in separate rooms to the learners attending on subjects relevant to HE and applying to HE.
This is an excellent opportunity to introduce learners to universities and to provide valuable guidance that will aid them in their application process.
Presentations will be 15-20 minutes
Please note that places are limited due to the room capacity. 
Running times are;
| | | |
| --- | --- | --- |
| Time | Room 1 | Room 5 |
| 10:30 | Health | Applying To University |
| 11:30 | Student Finance | Personal Statements |
| 12:30 | Humanities | Applying To University |
| 13:30 | Health | Student Finance |
| 14:30 | Humanities | Personal Statement |