New Qualifications
We work closely with our providers to develop quality and valuable qualifications for learners.  Using our Economic Modelling tool to predict the work landscape of the future, our team are identifying and developing the qualifications to meet these demands.
New Qualifications 2018/2019:
 We are excited to announce that we have a new suite of Maritime Studies qualifications that will be available for delivery from September 2018. Please click the links below for more information and to download the qualification specification and supported documents. 
A special thanks to James Bullar MBE from the London Nautical School and Iain McKinnon from the Maritime Skills Alliance for their significant contribution to the development of these qualifications. 
New Qualifications 2017/2018:
Level 2 Certificate in Skills for Health and Care Professions (RQF)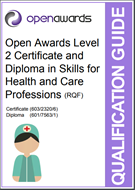 Level 2 Diploma in Skills for Business (RQF)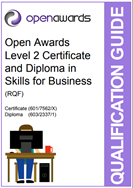 Level 3 Diploma in Equine Sports Massage (RQF)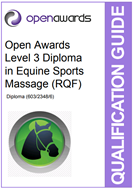 Level 2 Award in Youth Work (RQF)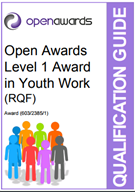 Qualifications Approved for Development
Level 3 Certificate in the Principles of Aseptic Pharmaceuticals Processing 
Level 3 Certificate in Community Interpreting (Title TBC)
Level 3 Diploma in Pharmacy Service Skills (Title TBC)
Level 1 and 2 Diploma in Skills for Working in Land-Based Industries
E1 - L2 Extended Certificates in Skills for Further Learning and Employment
If you would like to be involved in the development of the above qualifications, or if you have an idea of a qualification you would like help developing, please contact nina.hinton@openawards.org.uk or call our team on 0151 494 2072.